When this post went out earlier today, I've found out that it was snagged in a lot of spam filters so I'm resending without THAT word in the title…
Good morning readers! Did you go to the March Against Monsanto Saturday? Was anyone else frustrated that they planned it on a holiday weekend? I didn't get that, but what do I know. We had to go later after we got home from a family party, so it was winding down by then. Friends told me that it was rockin' earlier though! Don't you love this picture? Ha!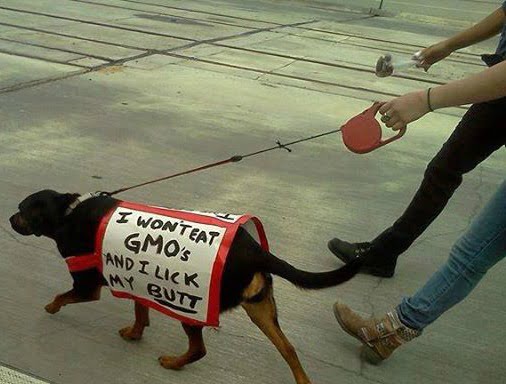 Tomorrow I've got a post planned on GMOs with a refresher for those of you not sure what GMOs are, and also, believe it or not, I'll tell you about the one good thing that's coming out of all this Monsanto nonsense.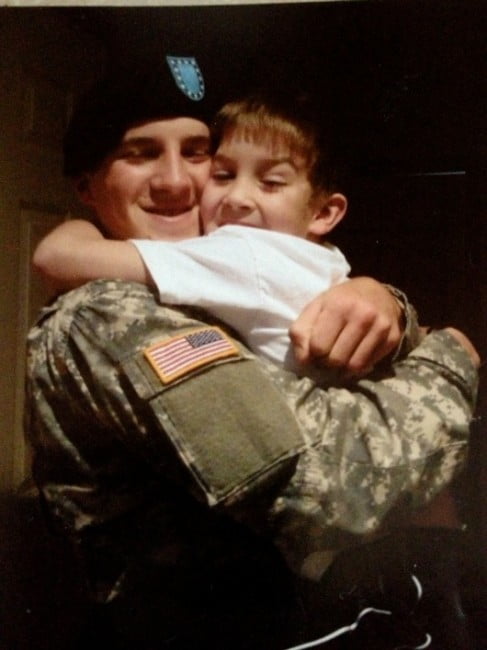 Does anyone have a special veteran they'd like to say thank you to today? Please give them a shout-out in the comments! I'd like to say a special thank you to our family friend, Kyle, who you can read a little more about here. He was injured in Afghanistan late December and is on a long road to recovery. (This is a picture of him hugging on his little brother, our friend, Spencer.) Please say a prayer for him!
Now for the best news of all last week for us real foodies and raw milk lovers, read this from David Gumpert: Hershberger Victory for Private Food Rights Sends Message That People Can, and Will, Fight Overbearing Regulators!
Off topic question for you (that's why it's called a Monday Mix-up, right?!): Does anyone have a good suggestion for teaching kids their times tables? (See what people said on Facebook.)
Wonder what your digestion has to do with your sex drive? Or why kegel exercises are NOT a good idea? It's not too late to find out that and a lot more about natural sexual health. In the Get Your SexyBack Summit you'll learn about how to optimize your hormones safely without synthetic drugs, how to uncover the secrets of reigniting the passion in your relationship, and hear stories of real people who reclaimed their sex lives naturally. Check it out here!
Those of you who took my Real Food for Rookies 12-session online class should've gotten an email with a HALF off coupon for my newly revised Real Food Ingredient Guide – if not, please email me! [email protected]
Wanna see the deck furniture Kent painted for me over the weekend?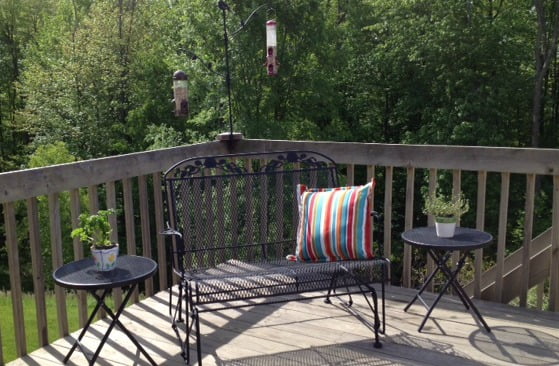 The pillow matches my table umbrella. I need your help on our icky looking deck, though… We really need a new deck, obviously, but since we don't have an extra $15,000 lying around, and since we didn't win that dumb home makeover contest that I entered twice every day for a month, I guess we'll have to just repair it & re-stain for now… Someday we want to put up a new one with the maintenance-free stuff, but I have no idea how much it'll actually cost (just guessing at least $15,000-yikes-because our deck is big). I'm not even sure what kind we want, I've heard most of them are really hot on your feet – any suggestions? (Here's my pin.) (Here's what a few people said on Facebook.)
Have a great week!