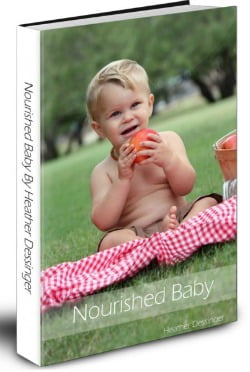 Are you thinking of starting a family soon?  Are you already well into the world of child-rearing?  Maybe you are past the "baby stage" in your life or don't have kids on your radar at all for whatever reason.  If not, surely you must know someone who needs to know more about how to nourish themselves when pregnant, or how to feed their baby foods that will help them thrive.
Meet Heather.  She's a sweetheart and fellow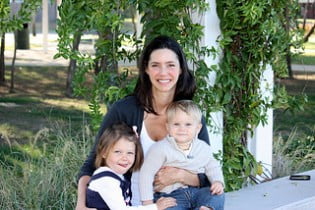 blogger who I met in Dallas at the Wise Traditions conference last fall.  She's written an e-book loaded with information that person in your life needs to know!
What you'll Learn…
What to eat when you're pregnant
How feeding our children 'sacred foods' often prevents the need for braces (wow!)
How these same foods can prevent – or even heal – cavities, increase intellectual capacity and improve their moods
How the ACTUAL BIRTH EXPERIENCE can affect a child's cravings for life
Why a 2001 study of North American women found that their breast milk did not meet the minimum requirements for many essential nutrients – and how to make sure your baby gets the absolute best at your breast
How to decode your cravings while nursing
Why you should skip rice cereal and go for digestion enhancing stews
What the latest research says on introducing peanuts, eggs and other "allergenic" foods
Why experts believe purees can lead to overeating
When children's "picky" eating habits can actually indicate a serious problem – and how to correct it
Tips for raising an adventurous eater
Over thirty baby-friendly recipes
Click here to read more about Heather's Nourished Baby e-Book!