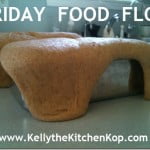 Last week our local WAPF chapter invited a sourdough expert to demonstrate her techniques to our group, and instead of making you wait around for me to perfect the recipe, or even come close, I'm going to post hers this week, along with lots of pictures, so watch for that!  (Be sure to subscribe to get my new posts if you haven't already, so you don't miss anything – use the orange box up above or below this post.) She gave everyone some of her starter, so I'm actually trying again, but with spelt flour… stay tuned.  Maybe you've seen the pictures of my past pathetic bricks?  One is pictured on the right, in case it wasn't obvious.  If you're bored, you could scroll through all of my Friday Food Flops, and there are plenty, believe me.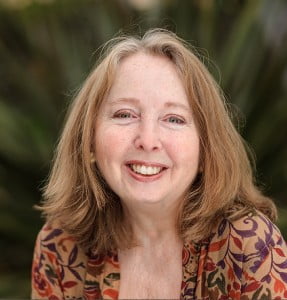 The first link I want to share today is written by my friend, Victoria, and I find it very sad how it all reads like a big soap opera:  Mourning What Could Have Been at Rawesome Food Club.  The drama continues in the comments, so don't miss that.  Here's a post from a while back where I interviewed Sharon and Victoria and they tell about the scary day when they were arrested:  Mom, Why Do We Farm When You're Just Going to Go to Jail?  It's amazing how when you know the people, as I do, you just know who is telling the truth – and these ladies are on the side of truth.  If you knew them, you'd know exactly what I mean.
So if it's not Facebook screwing with us, now it's Gmail.  Matt & Betsy just told me about a new issue… Apparently they've changed things up, and if you haven't seen it in your box yet, you will soon.  (Disregard if you don't use Gmail OR if you don't get my updates to your inbox, and if so, why not?)  The new "tab update" will make emails from me appear in your "Promotions" folder.  To ensure you see ALL email updates, simply go back to your "Promotions" folder, right click on this email, and choose, "Move to tab | Primary."  This kind of crap just makes me tired.
Do you have trouble with deer and other annoyances messing with your garden?  Try this DIY spray from Pamela and let me know how it goes!
Did I share this one with you yet?  It's a goodie and makes sense (for some people anyway):  10 Reasons to Go Paleo.
I sat next to Kathy Pirtle at the Baker hearing, she's a real foodie friend who I met a few years ago, which is when I first heard her story.  Kathy is a clarinetist with the Orion Ensemble who healed herself of chronic pain, and she wrote, Performance Without Pain.  She sent me this cute clip of the concert she gave for the cows at the Baker's party.  🙂 In the below video you can hear Kathy share her testimony (skip the intro and start at 2 minutes):