Good morning everyone.  How are your gardens going?  Kent was adamant about not putting one in this year, after the critters did a number on our harvest last year and we got very little benefit from all of his hard work.  Well, I think he couldn't help himself, and he planted a few things after all.  I'm hoping it's not another exercise in frustration for him, but so far it's not looking good.  He's already had to replant the basil in our pot on the deck, and we fear it was another case of this little menace…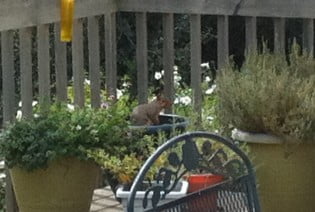 We've also found squirrels and raccoons on the bird feeders hanging from our deck.  We'll go through a whole container of birdseed overnight!  Any ideas to keep them off of here???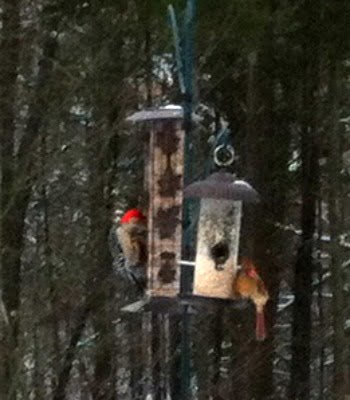 I'm finally coming up for air a little bit after a busy winter and spring, and have actually gotten my inbox almost cleaned out (just a few hundred old emails to get through yet), and I found something that I wanted to be sure and tell you about!  My friend, Wardeh, wrote the perfect book for Real Foodies, or for Real Foodies like myself I should say:  The Complete Idiot's Guide to Fermenting Foods – check it out and let me know what you think, or if you've read it, tell us about it!  🙂

Thank you, Colleen, for sending along this disgusting story:  Factory Farms Produce 100 Times More Waste than U.S. Population.  "If you thought you were a major contributor to pollution, just wait until you hear this. Factory farms produce 100 times more waste than every single person in the United States combined. The amount of waste produced by these factories is in such mass quantities that it is virtually impossible to clean up properly. Much of this waste is dumped into the water supply, drastically increasing overall water pollution as well as contributing to the pollution found in drinking water."
It's getting to be that time of year when we need to think about putting up some of our fresh bounty to last us all year long.  (I just got 4 flats of strawberries into the freezer, yay!)  If you want to learn pressure canning, right now you can buy an All American Pressure Canner and receive a starter kit ($62.90 value) for only $25! It features all of the "you-gotta-try-this" products to make canning simple, like reusable canning lids and the new JarBOX tote.  This sale is June 11-15th only!  Click here and look for the blurb on canning for more info.
Here's a new cookbook from Cara:  An in-print copy of the Best of Grain Free Meal Plans, Volume 1: A cookbook for those following grain free diets — or get the e-book here.  Don't you love how all the great resources available today make going grain-free easier and easier for those who need it?!
Kristen wrote an interesting post last week for those of you who struggle with seasonal allergies:  Treating Seasonal Allergies with Vitamin D.
If you've seen the movie or read the book, The Hunger Games, this Natural News post will be very interesting to you: The Hunger Games movie review – a glimpse of our own future if the cancerous growth of government is not checked.
Have a great week!