Sitting down to write this post today isn't what I feel like doing.  Since we've been home from Kent's Dad's funeral, I haven't felt like doing much of anything actually.  (Read my post here about Ron's passing.)  There are piles everywhere and computer work to do, but I must still be in a funk.  I remember the feeling from when my Dad died 14 years ago.  My mind drifts to the stories everyone shared, the laughs and special family time throughout the week, and the beautiful funeral Mass.  All of that is mixed together with a deep sadness that Ron's no longer with us, yet an unbelievable peace knowing he's in heaven and we'll see him again.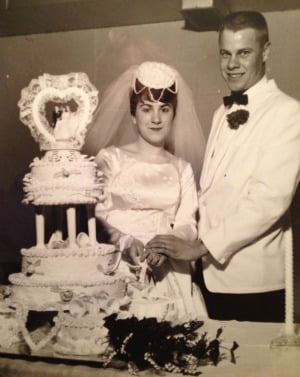 His was a life well-lived.  My sister-in-law, Maureen, said at the Scripture service that she was thankful for the way Ron always treated Mary Ellen with love, honor and respect, and how thankful she, Susie, Leigh and I are for that example because that's how his sons treat us.  (I forgot to tell you in last week's post that they'd been married fifty years.)  Kraig got up to say that since he's the youngest, he more than the others got to hear how proud his mom and dad always were of the other four, but of course they've always felt the same about Kraig, too.  Kevin, the oldest, said in his eulogy, "Everyone thought their Dad was the strongest and bravest person in the world, but we knew our Dad really was the strongest and bravest.  If ever there was something we broke and couldn't fix, we knew Dad would be able to take care of it when he got home.  And if ever you broke something that he couldn't fix, then you knew you were really in trouble."  🙂  He also shared how they saw their Dad on his knees praying every night by his bed.  He had a quiet but strong faith.  Another thing so moving was learning that there were two separate occasions the boys remember of when Ron ran into burning barns (not his own) to make sure there was no one in there and to get the livestock out.  He was tough but also had the biggest, most tender heart.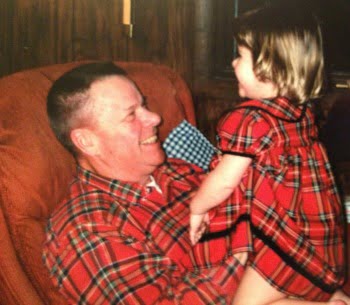 One thing that touched Kent and I deeply was how many of our friends and family came, there were over forty people there to support us — only my family and a couple friends had ever even met Ron. (A few more tried to come but a snowstorm hit at the same time.)  This brings tears to my eyes every time I think of it.  It's amazing how much these things mean to you in a time like this.  We've had friends bringing meals and offering to take us out, others sending flowers and cards, and we just feel really loved.  I can't even believe how blessed we are to both have such amazing, close families, but also a family of friends who are there for us no matter what.
I've already rambled on too much, but as long as I'm all mushy today, I'll also tell you that I feel very blessed for all of you, my reader friends, who I feel a strong connection to, even though most of you I may never meet in person.  Many of you commented or sent personal emails with your sympathy, and I know many more said a prayer for us.  So now, as much as it feels good to keep reflecting on the week, I know I need to get back to it.  Thankfully I love writing here on the blog, and hopefully it helps, at least in a small way, to bring you and your family toward better health as we head into 2013.  Because after God and our relationships with those we love, our health is the next most important gift, I think you'll all agree.  While we never know when or how we'll be called from this world, surely we're supposed to take good care of our bodies until then!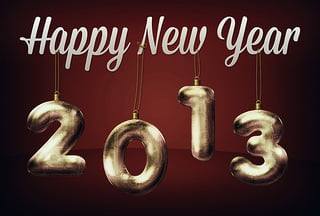 Since today is the last day of 2012, hopefully you will tell us, what are your New Year resolutions?!
Mine is to get back OFF THE SWEETS, it's definitely time!  And also to get back to being consistent (again) with my cod liver oil.  (Where to find safe cod liver oil.)
What are you making for your New Year's Eve shindig tonight?  I'm making this fresh salsa (served with organic corn chips to avoid GMOs) and one other appetizer, I'm not sure which one yet.  Maybe this: Stephan's Cucumber Garlic Radish Dip – and I'll go get a bag of those brown potato chips (made with only palm oil!) to serve it with, yum!  Don't you just love the brown chips?!
Do you want to see my new FAV kitchen tool?  It's a Milk Frother – I'll tell you more in an upcoming post, but for now let's just say it's made my morning coffee DREAMY.
I haven't mentioned the horrific school shootings here on the blog yet because I just didn't know what to say.  What can you say?!  But a couple blogging friends have tackled the topic and I thought you might want to take a look.  Both cover the issue of the connection with anti-anxiety medicines, so first you may want to read the guest post Jill wrote for my blog on Treating Anxiety and Depression Naturally.   A couple more on this topic:  Going Off Paxil and My All-Natural Chill Pill.  Here's Heather's post:  Medications and Mass Shootings. One thing I think is important to mention, though, is that I don't believe the medicines are the main factor in those that commit such horrible crimes, even if they are a common denominator.  There must be other issues at play in a person like this — connections that weren't made or brain imbalances that predispose them to this kind of violence.  There are a lot of people taking these types of meds nowadays, and while it's obviously not ideal, and it could very well be what pushes a predisposed person to the edge, I just don't think it could be the sole cause or something that could make the average person go this bad, do you?
So then a reader sent me the following (thanks Jennifer!), which was written before the Newton shootings, but either way it's clearly NOT the answer:  Massachusetts city announces: turn in your guns, get a free flu shot!  "So here's how it works: You locate a firearm that might protect you from violent crime or even a runaway criminal government someday, and you bring it to the police department. Then they destroy your gun and in return for this, they assault you with mercury-laced vaccines and call it "even."  What I'm trying to figure out here is how stupid the local Massachusetts government officials must be to think that residents will somehow figure this exchange is a good deal. It's kind of like being offered something like: "You give me all your money, and I'll punch you in the face. Deal?"
New Year photo
Have a great week!