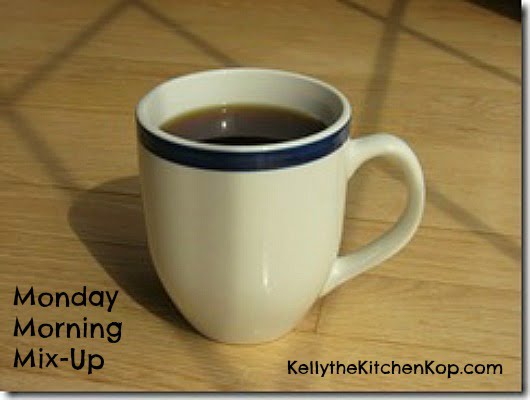 Today be sure to pop over and check out a guest post I did for my friend Hallee at Hallee the Homemaker.  Gregg is home from Afghanistan for a short time, so Hallee asked a few people to do guest posts while they get away for a weekend together, and I was happy to help.  🙂
Have you ever thought of starting your own blog? If so, you're a little crazy, but you've probably figured out that you can't get far before you need to choose a theme, which basically is a design for how you want your web pages to look and what you want them to be able to do.  If you're close to that stage by any chance, think about using the Thesis Theme for Word Press. It is perfect for anyone from the most technical, down to someone like me, who is totally lost around the web and learning as I go.  You don't have to know how to mess with CSS in order to make this work (if you haven't heard of CSS, you are SO lucky), and the newer versions have more upgrades that make it even easier to use.  It's automatically set up for SEO (that's "Search Engine Optimization" for all you normal people), so Google and other search engines can find you.  This is just something to think about if any of this applies to you, and yes, I'd get a small commission if you choose to buy from that link.  (Thank you!)
Notice the link I shared above for Liberation Wellness goes to his post about the new studies on saturated fat.  Kristen posted about this recently as well: Is the Tide Turning in Favor of Saturated Fat? Music to my ears, and yours, too, I'll bet.  It's working, we're all doing this together, the TRUTH is getting out!
OK, Reader Friends, especially any indoor herb-growers, I need your help!  Is it normal to have a crazy amount of fruit flies by your herbs?  Also, my rosemary, oregano, and parsley are doing fine, but my basil and cilantro don't seem to be growing much at all.  Any ideas why?  (Maybe it's just that they would rather be outside in some nice warm and sunny weather like the rest of us.)
Here's the First Blogger Face-off! Katie had such a fun idea and the first face-off features two of my very favorite bloggers, Ren & Jo-Lynne.  You'll love this quote from Ren:  "I won't sacrifice health for taste, but I won't sacrifice taste without a fight!" The story of my life for the past 6 years as I've converted one recipe after another.  Most Real Food tastes better anyway (like BUTTER!), but sometimes it takes our palates a while to recover from the junk.
The comments in last Monday's post got me going on the issue of iPhones and radiation, and Ellen wrote a great post about cell phone dangers.  This makes me thankful that I'm not in the habit of using my cell phone too much (for phone calls anyway), and when I do, I usually use the speaker phone.  This is also why we don't plan to give up our land-line, although I hear cordless phones are an issue, too?  I do have this new iPhone as you know, though, and while I don't use it a lot for the phone, I've always got the thing nearby to check my to-do lists.  I also use it for an alarm clock in the morning.  Ellen's article said not to sleep with it near you, and I'm wondering how far away is far enough?  Oh and laptops can give off radiation?  Dang it, now I'm really in trouble.  There's always plenty to worry about isn't there?