Today I'll share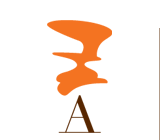 pictures of some cool Art Prize exhibits, because this is the Monday Morning Mix-up you know, and of course I'll also include some food pictures from our meals downtown, but if you just want to skip to the health and nutrition chit chat, feel free to scroll down and hop to it.  I'm all over the place today.
In case you don't know about Art Prize, first I'll add a few past links to bring you in the loop, and then I'll show you the cool shots I've taken so far this year…
Read about the crazy unexpected success and popularity in the first year, at Art Prize 2009, and see the famous "table and chairs" on top of the bridge downtown.  It was so exciting to experience the way Grand Rapids got buzzing with such energy and excitement, it felt like downtown Chicago.  What's cool is that it really seems to have fired up the energy downtown all year long now.  Actually our downtown has been improving for the last 20 years and Art Prize has really added to that.
See some of my 2010 Art Prize favorites – you have to check out the face, that was my favorite.  I still show people that picture.
Here's the post I was inspired to write after seeing an exhibit that year that had me all in a tizzy, Meet Your Meat.
See pictures from our trip to Art Prize last week when we got to meet the artist of a cool rock & roll exhibit!
At the main Art Prize site, you can see everything that made it to the top ten and watch some interesting videos on the artists.
There are so many exhibits spread all over GR that I don't know if anyone can see everything.  Below I'll include some highlights with captions…
The first time we went down with Bob & Sonia:
Another time my sister and I took the kids and first we went to The Green Well for lunch. She gave me a bite of her Cuban sandwich and it was the best sandwich I've ever eaten, no lie. The pork was obviously sloooow cooked and had the best flavor!  They also make their own tortilla chips.
I had this yummy quinoa arugula salad with goat cheese:
But the really fun part of that day, besides the great lunch and seeing more of Art Prize…
Was something that had to do with this new restaurant, Grove.  It's owned by the Essence Restaurant Group, the same people who own Bistro Bella Vita and The Green Well.  But that story is so fun, it has to wait for its own post!  (Did you read about the fundraiser that Bistro Bella Vita did with us for the local Weston Price chapter?!)  Hint:  you guys will NOT believe what I ate!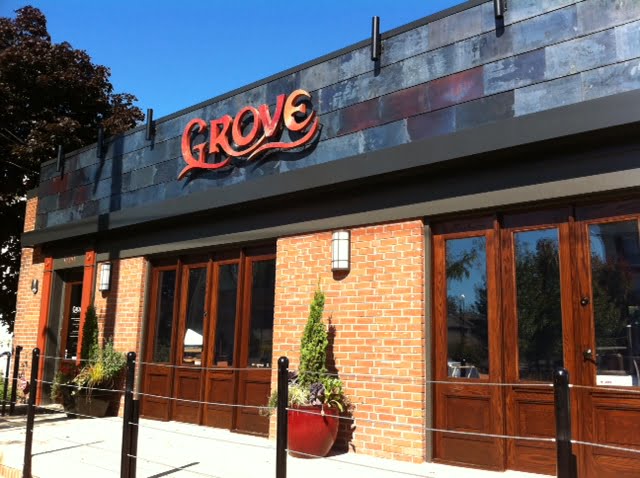 NOW we'll move on to the other health and nutrition scoop for this Monday:
Today I'm announcing the winner of the Seeds of Change gift bag giveaway, and the winner is Sam, commenter #86, congratulations!  Email me with your full name and address within 48 hours so I can make sure you're the right Sam, and so Seeds of Change knows where to send your goodies!  If I don't hear from you I'll pick another winner and announce next Monday.
Do any of you bloggers or website owners out there need some affordable, dependable design work done?  Check out Matt's site, he has done some work here on my homepage and recently snazzed up my Kop Shop page for me, too.  Go see the cute stuff he did there – I love how he can take my pathetic attempts to make something presentable and turn it into something cool!  He also designed my business cards, my KK flyers, and some of the ads for my Rookie class.  He can do it all, near as I can tell.
Since the fall routine has begun I've been a little better about exercising more regularly and Jo-Lynne has taunted me in the past with her Vibram Fivefinger shoes, even though they're about as ugly as shoes could be.  Well now she's got me going again with this new post on her Vibrams.  The only part that I'm not sure of is this little thing about how painful it is to get used to running in them…  Also, I tried on those Fivefinger jobs once and it was weird having something between my toes.  Nope, not for me.  SO, I found out that the Vibram sole (which helps your running form to improve dramatically I guess) also comes on shoes that aren't so odd looking, so I'll have to check those out.  The fact that almost all of these Vibram shoesdo have the toes tells me the regular ones may be hard to find…?   Not to mention that they're pricy.  Please let us know if you have them and what you think.
Did you know that October is NO GMO month?  See how you can get involved at this calendar of events.  Read 10 reasons you should avoid GMOs.
Thank you Betheney who sent me this iTunes song by Rob Herring on GMOs, "Question What's Inside" – 50% of all proceeds from downloads go to the Institute for Responsible Technology to help raise GMO awareness!!  Here's more of Rob's story.
Have a great week!