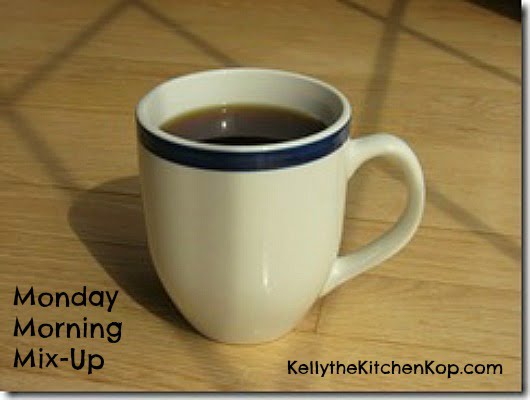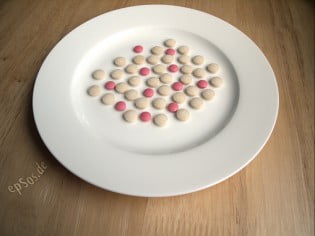 Good morning readers!  I spent the weekend up North at my Aunt and Uncle's with my Mom and sisters for a girl weekend.  We had a great time, but get this.  I was picking up pictures at Walgreens, so my Aunt asked me to pick up her cholesterol medication for her.
Here's your question of the week:  Was I or was I not able to keep my mouth shut?
Of course not!  Not that it made a difference, but at least I tried.  Who can blame her?  Let's see, listen to her niece who writes a little blog, or listen to her doctor with years of medical schooling and an established practice?  So I told her what I always say, "Don't believe me, do some research and see how safe or necessary cholesterol meds really are."  I wouldn't actually want anyone to do something as drastic as go off medications prescribed by their doctor just because of something I say anyway, because there's too much I don't know, but I do wish they would at least read up on it.  I'm pretty sure my Mom and sisters are on cholesterol meds, too, though, so I was the weirdo as usual!  Oh well, it doesn't bother me because I'm also the only one not on any medications or dealing with health issues.  Not yet anyway, I guess you never know.  (Scroll down toward the bottom of this healthy fats post for some good info to get you started if you want to do some reading on the cholesterol issue.)
On to this week's links!
What the?!  Did you see this article by Chris Kresser?  The Nitrate and Nitrite Myth: Another Reason not to Fear Bacon.  I actually haven't given this much thought in recent years anyway I guess, but only because I'd been buying our pork and lunch meats from our farmer – so I know it's raised and fed naturally.  Read the article and let me know what you think.
One more good one from Kristen:  Objections to Proposal 37? Read This.  "As the election day draws nearer in California, giant agribusiness companies like Monsanto and Dow and Con Agra are spending $1 MILLION per day in advertising to campaign against Prop 37."
A reader, Sarah, is wondering if any of you have had experience in using Threelac for Candida?  Please let us know if you know anything, thank you for your help!
I've been meaning to tell you that I finished the final book in the Jewel Trilogy by Hallee Bridgeman:  Topaz Heat (Volume 3).  I read each of them in one day because once you pick them up, there's nooooo putting them down, they're that good.  (Thanks Hallee and get writing, we want more!)
Local readers, we need you!!!  Our local WAPF chapter is looking for a person willing to do a fermented food demonstration at a health food store to represent us AND we're looking for someone who might want to moderate a forum for local Weston A. Pricers.  Anyone interested??  If so, email me:  [email protected]  Thanks!
Wait until you see this short video that I believe is a horror film for Real Foodies.  How could anyone not think this is positively frightening?!  It features the white house pastry chef:  Scientists outline new cuisine developments.
top photo