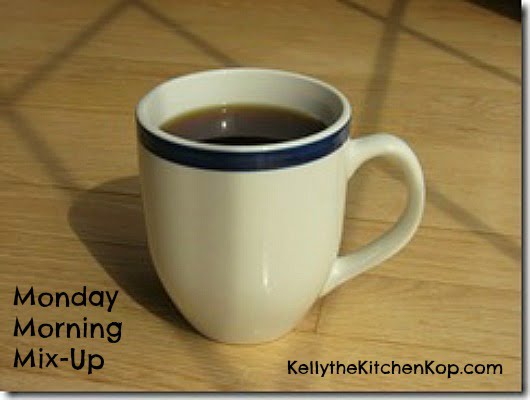 We're just getting home after being gone all weekend to a family wedding.  Kent's cousin got married, aren't they such a cute couple?  The groom choked up during the vows, how sweet is that?! 
Here's me with my sisters-in-law, they always keep me laughing.
Before we get to the good news, I have a question for you all…  A reader friend is wondering if anyone has had any direct experience with "Brain State Optimization", especially with respect to children who have Reactive Attachment Disorder (RAD)?  Or any advice you might have related to RAD would be appreciated.  If so, please email me and perhaps I can turn it into a post to help others who wonder the same thing:  [email protected]  Thank you!

 

At times it seems that all we hear about are more stories of farmers being persecuted for growing or raising the very foods that we need to sustain us.  Today, though, there's good news for a change.  First read about the Bechards (pictured at right with attorney Gary Cox) and next an update on the Alvin Schlangen case:  "A significant court victory was won for food rights on September 20, 2012 when a Minnesota jury found farmer Alvin Schlangen not guilty on all three criminal misdemeanor counts for violations of the state food and dairy code."  Woohoooo!!!
Stories like these highlight not only such unbelievable instances of governmental over-stepping, but they also remind us of the amazing work done by the Farm to Consumer Legal Defense Fund, and make me even more proud to donate to them whenever we can.  I'm also excited to take part in their Fundraiser next month on the eve of the Wise Traditions conference in Santa Clara, California!
Extra exciting is that at this dinner I'll get to enjoy pork from the Baker family here in Michigan who have been persecuted in recent months over the breed of pork they're raising:  Mangalitsa pork (in Michigan aka, "feral pork") – read my post about the Baker family or a newer podcast update from the FTCLDF.
Oh and wait until you read THIS whole story of the arrest of the sweetest woman anywhere, Victoria Bloch.  It's shocking.  "Of course, everyone in jail wants to know why her fellows were arrested. The double-take when I said "milk" was universal, as was the shock when people learned my bail amount ($60,000), which was at least 30 times higher than that for anyone else I met."  I love how she made the best of her time in jail to teach others about the raw milk issue!!!  (More about raw milk here.)
I'm sure many of you out there suffer with eczema or know someone who does. It is estimated that 15 million people in the U.S. alone deal with eczema (source). Emily from Holistic Kid has an e-book on how to heal eczema naturally: CLICK HERE to read more about 'The Eczema Cure' – wait 'til you see the before and after pictures!  (I've also heard the book, The Eczema Diet, is really good).
Do you know anyone being forced to get a flu shot or risk losing their job?  The comments at this post on mandatory flu vaccines are still going crazy – it seems this problem is becoming more prevalent as the drug companies are finding more ways to make hospitals and other health care facilities implement this 'get the shot or else' mentality.  It's so wrong but no one knows what to do about it.  How can be band together and make this stop???  Any ideas???
Have a great week!