As I'm sure you'll understand, I'm still in a funk around here since last week's diagnosis.  Getting back into the swing of things and doing everyday stuff feels like drudgery.  One minute it's better, and then another wave of bad news hits.  I remember this roller coaster well from when my Dad was so sick 16 years ago.  And if you've been through this you know how you'll be going along doing fine and then something will hit you and you'll be a mess again.  So many of you have commented here or on Facebook, or have sent emails and texts with your love and support, and I'm very thankful for each one.  (If I haven't responded I'm sorry, I'm behind on everything.)  I'm going to ask Mom to read them, too.  I'm sure it will help her as the next weeks unfold and we learn more about what we're dealing with and what her treatment options are.  This is another busy week, full of more tests and appointments, and I'm also staying overnight at the hospital again with my friend who is sick and still not out of the woods.  It's such a blessing to help care for her.  This is from my Facebook page last week, I love it: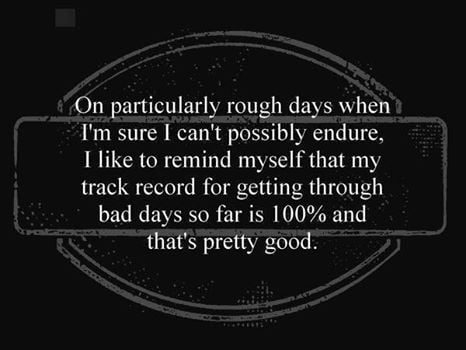 Hey if you guys want to perk me up a bit, will you click here and have pity on this dingbat blogger (if you haven't already read the requests there yet)?  Thanks guys, I love ya'll.
Let's talk about happy stuff now, like yummy real FOOD.  🙂  Here's what I've got for you this week…
Friday was the last day for public school kids around us and so we were at neighbor friends' who were having a bonfire (the kids were burning school books and papers they were all done with – fun idea huh?) – some friends who have their own goats brought over some DREAMY fresh goat cheese that I've been craving ever since.  They rolled it in fresh peppercorns and oh. my. gosh guys, I'm telling you, it was amazing.  Isn't this a cool shot with the fire in the background?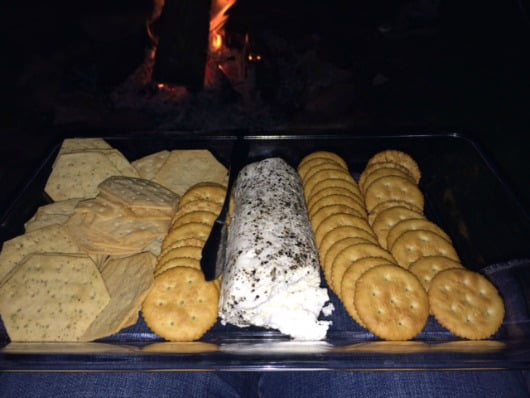 Here are some mindful eating tips that I need to get better about.  How many of you moms out there just shove your food in while doing several other things at once?  This is why it's SUCH a treat when Kent and I have date night, not only because of the whole talking-in-complete-sentences thing, but also because we relax and really enjoy our food.  We discuss each new plate of deliciousness as it comes out, we split a few different dishes so we can try a lot, and it's an experience.  
What do you guys think of this article:  Michelle Obama's Control-Freak Lunch Program?  "Officials pointed out that absurd federal guidelines prevented them from offering hard-boiled eggs, hummus, pretzels, some brands of yogurt, and nonfat milk in containers larger than 12 ounces."  (Although who knows WHY nonfat milk is being served to anyone, let alone children!  Read about healthy milk options here.)
Here's a an interview with Michael Pollan, he's always good for a nice dose of common sense eating.  Except for his hints at meat being a bad choice, instead of advocating for clean meats; and how he almost gets it on saturated fats, but not quite:  "Well, it turns out that the saturated fats are actually not bad for you. I mean, they're not great for you, but they're very important. You brain needs saturated fat. There are only two studies out of hundreds that have actually linked saturated fat to heart disease, believe it or not."  Still don't understand how saturated fats are actually good for us?  Read more about healthy fats here.
The following video with Michael Pollan will convince you once and for all to NEVER eat fast food fries again (I loved the whole video but you can skip to that part at 2:45):
I have to whine a bit about our local farmers' market here in Rockford — there are no more organic vendors this year!!!  So I guess it's into the city for me from now on.  I don't even care if they're certified organic, I just want no-spray produce.  Even in Grand Rapids there were only a small handful of good options, but at least it's worth the drive in.  (It only takes 20 minutes or so.)  Here's what I got this week: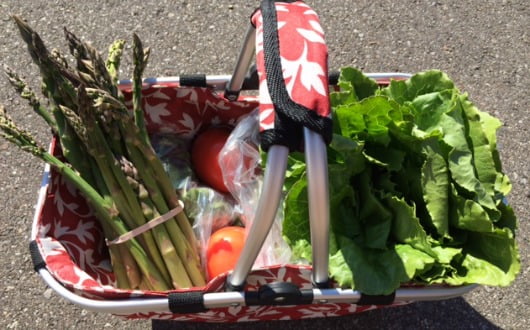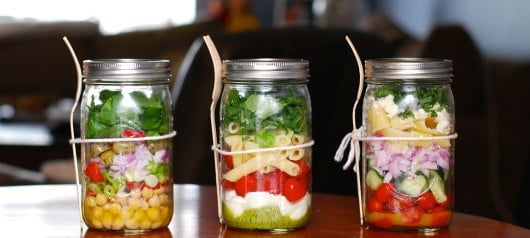 A friend of mine told me that this radiation-protective cell phone attachment is making a big difference in how hot her iPhone gets when she uses it. I bought Pong iPhone cases in the past for radiation protection but I wish I had known about these these little babies, which are about half the price (or 1/3 of the price if you get a 4-pack)!
People went nuts over this on my FB page last week:  I'm a farm wife and I hate GMOs."