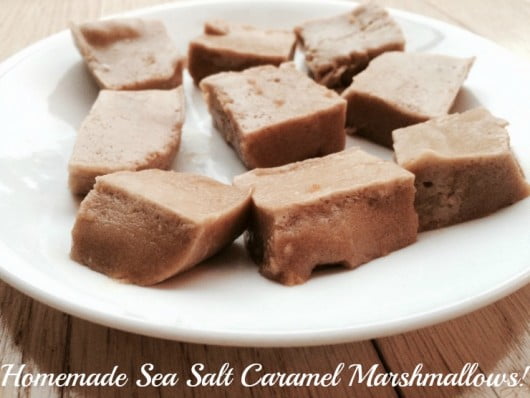 Homemade Sea Salt Caramel Marshmallows
Yield 12 large marshmallows
There's no need to buy store-bought marshmallows when you have a container of gelatinin your pantry.  Use honey or maple syrup for natural sweetness, and gelatin to give them their chew.  These soft, fluffy bites have a salty swirl of caramel throughout.  They're great for a small treat and can even be roasted over a flame.
Instructions
Remove the bowl from the stand mixer and drizzle the salted caramel in.  With a large spatula, gently mix the caramel in with just a few strokes.  Pour the marshmallow mix into the prepared pan and set it aside for 2-4 hours to set up.  It's ready when it feels firm to the touch and the entire sheet of marshmallow can be lifted easily from the pan.
Dump the finished marshmallows out onto a surface coated with a bit of tapioca starch.  Cut into squares using a greased knife or rolling pizza cutter.  Dust the sides with coconut palm sugar, as desired, or simply use more tapioca starch to keep them from sticking together.  Store in a sealed container at room temperature for up to 2 weeks.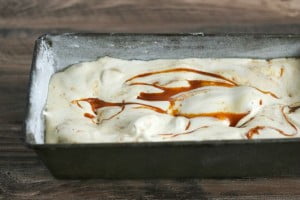 Recipe by Kelly the Kitchen Kop at https://kellythekitchenkop.com/marshmallow-dessert-recipes/