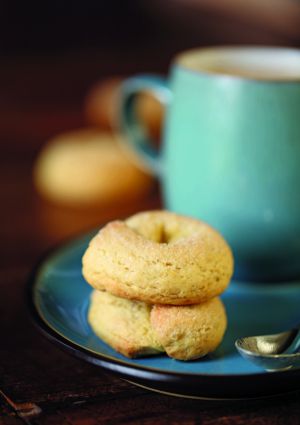 My goals are all over the place this month – some food related, some not…
I love hearing how your last month's goals went and what you have planned in the kitchen for this month, be sure to share in the comments!
My goal last month:
Last month I said I wanted to try making bagels.  Nope, haven't done it yet.  BUT a couple of you sent me your recipes (thank you!) and I did get them printed and on the counter, so that usually means I'm getting closer.  I'm a little afraid to make them, because if I really like them…well, they're pretty grain-heavy, that's for sure.  One bagel is generally 4-5 oz., which is like 2 1/2 slices of bread, right?  It won't be something I'll make all the time, but still, I certainly don't need one more starch that I love in my life, you know?
On the agenda for this month:
So I may or may not get to the bagels, but this month first of all I need to get ready for a talk I'll be giving at the Middle School soon on nutrition – I'm so excited because then those 60 kids will go home and talk to their parents!  One thing I'm going to do is teach them how to make themselves a healthy breakfast – fun huh?!  I'm taking in a few electric frying pans and we'll go at it.  I'll let you know how that goes and try to remember to take pictures.  🙂
Also this month I want to cross something off my list unrelated to food:  finish my income taxes.  I've done our own for long enough that I'm used to dealing with all the home business stuff (I did day care for over 20 years), so it's not difficult, but I just have trouble finding the time. Especially when the kids had TWO snow days last week, one day of school, and then TWO days off for winter break!  So it's tricky getting anything done, but it's nice having them here, too.  Sledding, homemade hot cocoa or vanilla steamers, extra snuggles in the morning, etc…  🙂
You're turn!
Links you may have missed: