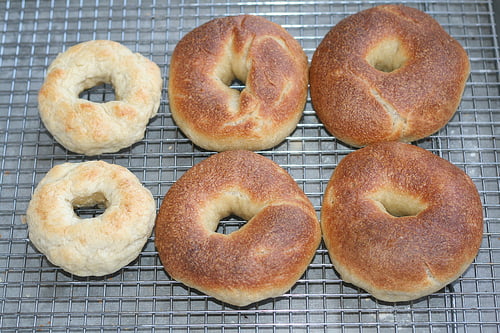 I love hearing how your last month's goals went and what you have planned in the kitchen for this month, be sure to share in the comments!
My goals last month:
Last month my goals were to get better about meal planning, and I did really good with that for a couple weeks, but these days I'm doing sort of a modified version of my super on-the-ball planned-ahead meals and my old system of having enough on hand to pull most things together that we like on the morning of.  (Here's our family favorite meals list.)
My February kitchen goal:
I've been telling the kids for months that I'll try making some homemade bagels, but I remember when I made these years and years ago that they were time-consuming.  Also I'm trying to get our family eating less grains not more.  A treat now and then won't hurt I suppose, and a homemade one at that.  Does anyone have a simple bagel recipe I could try?
Your turn to share!