I don't know where the year went, but I know it's time to get in gear and start my shopping quick!  I really don't have time to go to the mall and try to organize all the gifts I need to buy for Kent, the kids, family members, and friends, but when I sit in front of the computer, my mind gets stumped there, too.  Sure, the kids are easy for the most part, because they give me their wish lists, but what about everyone else I have to buy for?  What do I get them?  And where do I start?
You can start right here…
I've compiled a great list of gifts to fit every taste and every budget.  From quick stocking stuffer ideas to suggestions for Mom, Dad, the kids and much more.
So, no need to cry, and no need to pout — especially since Santa said not to!  Get your shopping done in one easy sweep, and then sit back with some of my Easy Homemade Eggnog knowing that your shopping is done and you can officially enjoy the holiday season.
Here's my gift guide for easy Christmas shopping…
Merry Christmas!!
The following are "jump links", so if you click one, it'll take you right to that section.  Or you could just scroll down through them all if you'd like.  🙂  Note that this post includes affiliate links, so for example, if you click on something that takes you to Amazon, I'll get a small piece of Amazon's huge pie if you buy something, but the price is no different for you AND you'll be helping to keep this blog going.  Thanks!
---
Gifts for the Gals
---
Isn't this diffuser cute?  I love that it has so many features in one unit.  Don't forget to buy some essential oils to go with it!  CLICK HERE to get it.
---
 Plant Therapy Essential Oil Kit:
I love, love, love my essential oils and I have been extremely happy with the quality and price Plant Therapy offers.  This little kit is a great way to get started on building an essential oil medicine bag!  It not only features the basics every house should have on hand, but also has some of their most popular synergistic blends, too.  CLICK HERE to get it.
---
How cute is this tabletop fountain?  This would be such a relaxing addition to a home office.  Who doesn't love the sound of flowing water?  CLICK HERE to get it.
---
Isn't this wallet gorgeous?  Christmas is a great time to buy your lady a new wallet so she can start the year off organized and ready for success.   CLICK HERE to get it.
---
A shoe that tones your legs just by wearing them?  And they're comfortable, too?  Get me a pair in every color!  Fitflops are excellent for people who are on their feet all day, or for plantar fasciitis sufferers, or for those who are just tired of having aching feet.  (My girlfriend says these are the only shoes that don't hurt her feet.)  Available in flip flop style, slides, clogs, boots, sneakers and ballet flats, you're sure to find a style that will fit the gal you're shopping for.  🙂  She will thank you a million times over.  CLICK HERE to get them.
---
Gifts for the Guys
---
Heavy Duty Double Size Hammock:
Dad has just finished mowing the lawn and now he wants to enjoy the fruits of his labor, let him do so in this awesome hammock.  Its big enough for two, so you can join him for a nap!  Please note that if you don't have sturdy trees or posts, you'll need to get the stand, too.  CLICK HERE to get it.
---
This is the perfect gift for the beer lover who has always wanted to give home brewing a go.  CLICK HERE to get it.
---
This is a great gift for the dad who loves to have the latest gadgets -and this one does it all with the command of your voice.  Music, sports scores, appointment keeping, weather and traffic updates and more.  Heck, it will even read audiobooks to you.  And because it is connected to the cloud, Amazon says more features will continue to come.  Crazy huh?  It's like a gift that will just keep getting better!  CLICK HERE to get it.
---
This is one of those gifts you tell Dad is for him, but really, the entire family can enjoy it.  Think of the great father-child-family time you'll have during family tournaments.  Yes, a little pricey, but it's something Dad will appreciate for years to come.  CLICK HERE to get it.
---
These natural beard care products would make great gifts (gals love a nice soft beard to snuggle up to you know):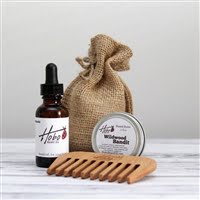 ---
Gifts for the Kids
---
Do you have a little cook who wants to help out in the kitchen, but isn't quite old enough yet? This adorable little set is made from all natural organic recycled Rubber Wood and is colored with water-based dyes.  What a great way to stir up their imagination while developing their fine motor skills.  (The manufacturer warns of choking hazards for kids under three, but some parents commented they bought it for kids as young as 2 and simply pulled off the parts they were concerned with, like the stem on the pear, etc.).  CLICK HERE to get it.
---
Remember making forts as a kid and how you'd want to do everything in them until your mother said it was time to take the "mess" down?  Give your kids this quick-to-assemble tent and let them play for hours knowing that it will quickly come apart when you want the family room back.  Appropriate for back yard slumber parties, as well.  CLICK HERE to get it.
---
Refractor Telescope (50X/100X) with Tripod Stand:
Do you have a budding astonomer or scientist in your house?  This telescope is great for beginners, easy to put together, easy to operate, and a great price!  CLICK HERE to get it.
---
It's My Life Scrapbooking Kit:
Has your child shown an interest in scrapbooking? This kit is a great place to start.  The kit includes a hard cover scrapbook with stickers, scrapbooking paper, craft scissors and glue.  Everything they need to tell the story of their life!  CLICK HERE to get it.
---
Gifts for Anyone!
---
My favorite massager (with heat):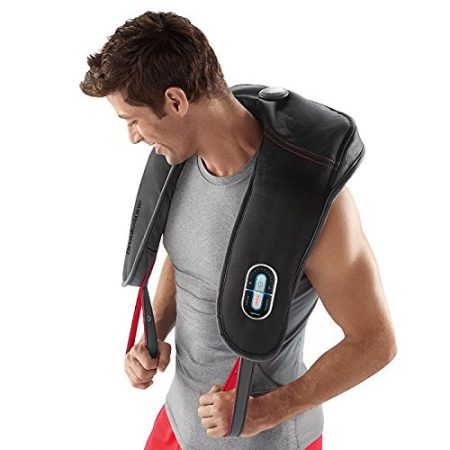 I don't know why, maybe because I'm working on the computer a lot, but I carry stress in my tight shoulders and neck.  This is a great treat at the end of a day and MUCH cheaper than a big massage chair!  Click here to get it.
---
Have you read my post about earthing, or seen mention of it on the web, but just never took the time to investigate it further?  This kit is a great way to get started. It includes a book on earthing and the reasons it is so important to our health, an earthing half-sheet for your bed, an earthing mat to use when on your computer, a user's guide, and much more.  With this kit, better health is right around the corner.  CLICK HERE to get it.
---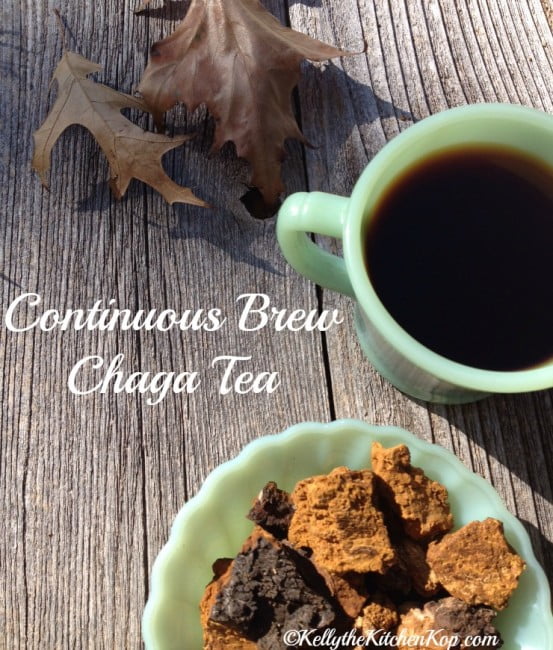 Did you see my recent post on the benefits of drinking chaga tea?  My friend  Jill explains an easy way to brew it continuously, so you can have it on hand for a health boost any time.  This would be a great gift for the tea lover in your life. Click here to get Chaga mushrooms and don't forget the handy 1 1/2 quart crock pot to brew it in.  CLICK HERE to get it.
---
I love to get calendars as Christmas gifts because I so often get caught up in the craziness of the holidays that I forget to buy one.  This one is colorfully done with motivational reminders to be our best every day. When 2017 ends, you could take the calender apart and frame the months that inspire you the most!  CLICK HERE to get it.
---
How cool is this candle?  I love that it is made from beeswax and that it will extinguish itself when the flames reaches the clip.  Sensible and stylish, too.  CLICK HERE to get it.
---
Isn't this a great looking game set?  You can't go wrong with so many games to choose from: Chess, Checkers, Backgammon, Cribbage, Dominos, Playing Cards and Poker Dice.  There really is something for everybody with this set.  CLICK HERE to get it.
---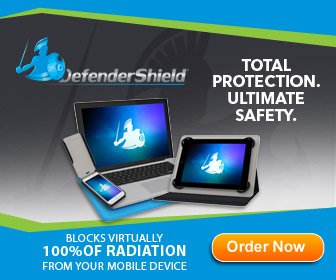 DefenderShield has cool new products now, like a new security/travel pack AND new wallet cell phone cases that also hold credit cards, in new colors, too!  Right now you can get a 15% discount by clicking here and using the code SUPERSALE16. Last year I bought SIX different DefenderShield products this month, for myself and our kids.  It's a way to protect yourself and your loved ones from radiating Electromagnetic Fields (EMFS) while on a laptop, tablet or a cellphone. More and more studies are showing that our constant exposure to the devices we're all so dependent on can cause numerous health problems.  DefenderShields are especially made with materials to block, divert and absorb dangerous EMFs.  Visit their site to see all their shields for laptops, tablets and cell phones.  CLICK HERE to get these.
---
RealPlans Interactive Meal Planning: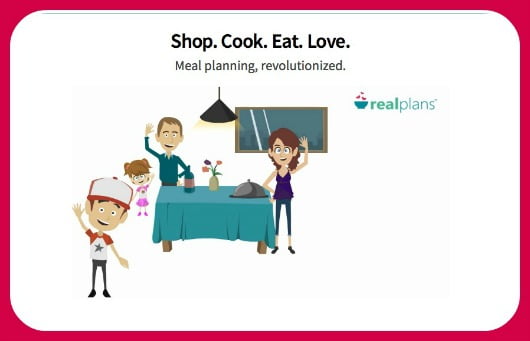 Whether you consider yourself a cook or not, let's face it: we all have to throw something together to put on the dinner table.  If you struggle with trying to come up with healthy meals, or are lost on what to buy at the store, then this is the gift for you!  This interactive meal planner will come up with meals specifically for the way you eat, whether its Traditional/Gluten-free/Dairy-free/Paleo/Primal or Vegetarian and then give you the recipes and shopping list to get started.  Read more about this meal plan in my post here.  CLICK HERE to sign up.  UPDATE:  Now shoppers have the ability to buy ahead while maintaining the element of surprise. Monthly, quarterly or annual Real Plans subscriptions are available for purchase. Gift-givers simply enter the date they'd like to notify the recipient of their new subscription.  Anyone can use a little meal planning love, but these are great for frazzled foodie friends, new moms, or loved ones struggling with food allergies.
---
Gifts for the Cook
---
I love this beautiful cutting board!  Bamboo is not only strong and anti-microbial, but it is eco-friendly.  The large size (18×12) gives you plenty of cutting area, and it makes an attractive serving platter, as well.  CLICK HERE to get it.
---
Le Creuset 5 1/2 Quart Dutch Oven:
The cookware all real foodies dream of!  This generously sized 5 1/2 quart dutch oven is sure to become a go-to favorite for soups, stews, or Julia Child's Beef Bourguignon.  With a rainbow of colors to choose from, you're sure to find one your favorite cook will love.  CLICK HERE to get it.
---
Who wouldn't be happy mixing, kneading or whipping if they had this adorable yellow KitchenAid Mixer in their kitchen?  It's my favorite color, and a cook's dream come true!  🙂  CLICK HERE to get it.
---
CucinaPro 16″ Stainless Steel Electric Skillet:
If you've been reading my blog a while, you're probably sick of hearing about this, my favorite pan.  It's a huge 16″ electric skillet, which is the perfect size to cook meals for my family of 6.  It is my go-to pan many times during the week.  CucinaPro also makes a smaller 12″ pan if you cook smaller or are tight on storage space.  CLICK HERE to get it.
---
This is the newest toy I bought for myself as an early Christmas present and really like it so far.  It does so much!  CLICK HERE to get it.
---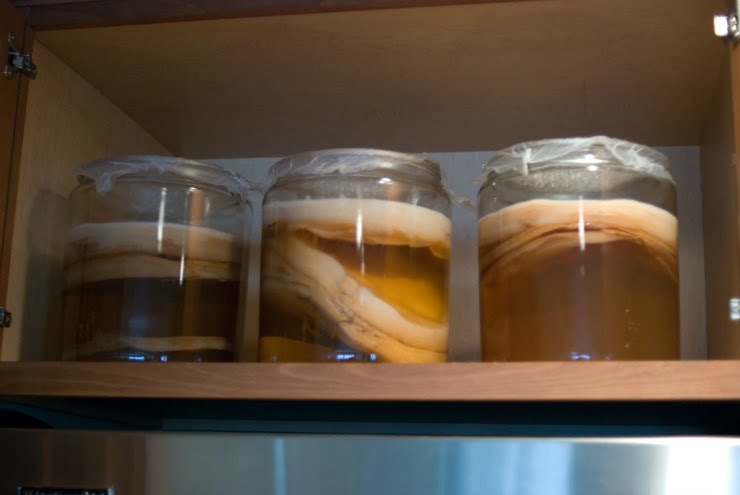 Have you read my posts about Kombucha and wanted to try brewing it yourself?  Or have you been buying pricey bottles of it in the store?  Brewing your own is not only easy, but it is way more economical than the store bought stuff.  CLICK HERE to find everything  you need to get started.
---
Gifts for the Reader
---
Do you have a friend or family member who doesn't understand your real foodie ways?  Or thinks you are following some kind of fad diet?  Then you need to get them a copy of my book!  I'll teach them that eating real food isn't a diet, it's a lifestyle, and it is really nothing more than eating foods we can hunt, fish, gather or pick.  By ditching boxed and bagged food, and returning to our ancestor's roots of clean, wholesome eating, we can find our way back to radiant health.  I will walk them through the conversion step-by-step with helpful tips, shopping advice and recipes. Your loved one will be a real foodie by the time they finish my book.  CLICK HERE to get it.
---
No real foodie's kitchen -whether seasoned or a novice- is complete without this cookbook.  Packed with information of Dr. Weston A Price's research, helpful health tips, and delicious recipes, it is bound to become the cookbook your favorite cook will refer to often.  CLICK HERE to get it.
---
Mastering the Art of French Cooking:
All real foodies love Julia Child.  I'll bet if she were still alive today she'd appreciate the message of the Weston A. Price Foundation.  She put butter on everything, which makes her my hero!  Even if you never become adventurous enough to embark on one of her three page recipes, any real foodie will enjoy just reading through her recipes and wisdom.  Did you see my post on attempting my first Julia Child recipe making Cream of Mushroom soup?  Yummm.  Don't miss seeing some of my favorite quotes from Julia in this post.  CLICK HERE to get Julia's cookbooks.
---
My friend Katie's cookbook is a must have for those who have eliminated grains from their diet.  Her book has 150 of her most popular real-food, grain-free, dairy-optional recipes that provide simple and delicious meal ideas for busy nights.  CLICK HERE to get it.
---
I have been wanting to read this book since I saw the movie, which I LOVED!  CLICK HERE to get it.  Or get the movie here, I don't even like football and it's my FAVORITE.
---
Don't forget the little reader in your family!  This sweet book answers the question, "Where did I come from?"  What a beautiful message for your little ones to read, or be read to, before prayers each night, it has been one of our favorites since the kids were tiny.  CLICK HERE to get it.
---
Stocking Stuffer Ideas (for all ages)
---
Essential Oil Diffuser Necklace:
---
---
The Best Lip Balms: vanilla peppermint or lemon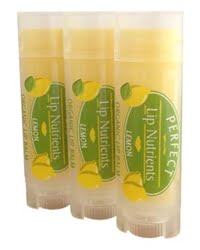 ---
Liver Tabs: (For those who can't eat it but know they should, YES it's a good stocking stuffer!)
---
---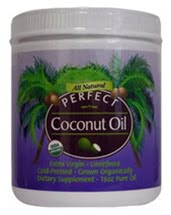 ---
Potato Chips Fried in Coconut Oil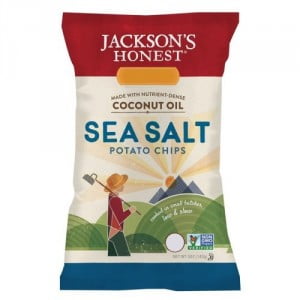 ---
HAPPY CHRISTMAS SHOPPING!  🙂
Note that affiliate links are included above.  See my complete disclaimer and affiliate statement here, and THANK YOU for helping to keep this blog going.  🙂