Good morning reader friends!  We're getting hammered with snow here in Michigan and when I got the texts that school is cancelled for tomorrow, mean mom that I am, I told the kids that they're still doing at least some math since they just had TWO weeks off.  (In case I've confused you, yes, we homeschool, but we go to a homeschool enrichment building on Mondays.)  I'm thankful that our kids have SO many really good neighbor friends around here all of the time, but whenever the public school is off, that pretty much cinches it that we won't get any school done that day either.  The Friday before Christmas break was also a snow day due to the freezing rain, but I was able to get a couple hours of work out of the kids before the neighbors started knocking and the secret was out.  My kids weren't happy with me when they found out I didn't tell them, HA, score one for Mom!
I'm walking on my treadmill as I type and still loving this desk my brother gave me!  (More on that awesome gift here.)  I've put in almost 2 hours every day on this sucker.
How are your 'Get Healthier in 2014' plans coming along?
If you're thinking of trying to heal food allergies or behavior issues or digestive problems or something else this year but haven't gotten started yet, you can get a deal on a load of healing diet resources (with info included on going grain-free) in this big GAPS diet bundle from my friend, Cara.  I just spoke with a good friend over the weekend who is suffering from anger issues and mild depression, so I highly encouraged him to try the GAPS diet — the gut-brain connection is powerful and is becoming more and more well-known.
OR if you want some reading and other goodies to keep you learning and growing healthier in 2014, this book bundle is on sale only through tonight:  52 e-books – be sure to glance through and see what's in there, things like gluten-free recipe books, crock pot recipe books, and I just realized Rami Nagel's book is included, too:  Tips and Tricks to Remineralize and Repair Your Cavities Now!  You'll also get 5 meal plans, 3 magazine subscriptions and a ton of discounts.  Total cost is only $39.  Click here to learn more.
On to today's links!
This isn't food or health related, but it's SO cool, and it might calm you down if that last one got you all worked up, too.  Have you heard of TOMS Shoes' business model: for every pair of shoes purchased, a pair is donated to a child in need.  Read about how they help those in need or find TOMS shoes here.  (affiliate)  They look super comfy and if you scroll down there are cuter ones than at the top of the page.  Are there companies you support or appreciate because of their social good activity?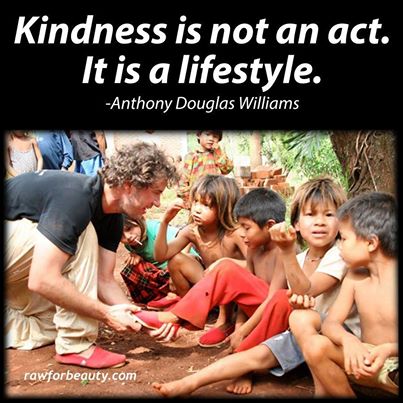 There was a great Facebook conversation going on yesterday helping out this Mom, go here if you have any help or encouragement to add:  "I feel like I've lost all my motherly instincts lately. Nothing's feeling right. I have 2 questions…  1. My son is slightly jaundice. Doc recommended vit d supplement but never recommended any. Do you know of a good one for newborns?  2. Any suggestions for postpartum depression? Foods, herbs, vitamins? Already take raw prenatal, fclo, probiotic, & magnesium. I'm breast-feeding so needs to be safe for baby (will be breast feeding for at least another 12-18 months).  I'm feeling lost."
Yesterday Kent threw a chicken in the oven (read this post on how it literally takes 5 minutes) and added a beer to the bottom, WOW did that smell good cooking all afternoon.  There's something about comfort food that just makes you extra thankful to be inside your warm house on snowy days.
Don't hate me for sharing this one, readers:  Did you know that Monsanto is now a major partner with 4-H?  From the article: "According to its 2012 Annual Report, 4-H's funding comes from a long list of donors that include Monsanto, Bill & Melinda Gates Foundation, Cargill, DuPont, United Soybean Board, Coca-Cola, and Pfizer. It doesn't take much imagination to predict what sort of agenda 4-H would need to promote to keep its donors happy."  Read about the "unholy alliance" here.  (Jump in on the FB conversation here.)
On the other hand, here's some HAPPY news!  Consumer pressure has convinced General Mills to remove GMOs from original Cheerios!  Read about it here.  Some in the FB comments say that Cheerios had no GMOs in the first place so this is just a marketing ploy, which may be true.  We don't eat Cheerios anyway, but the really cool thing is that the more companies make a "No GMO" claim on their packaging, the more it'll force other companies to do the same!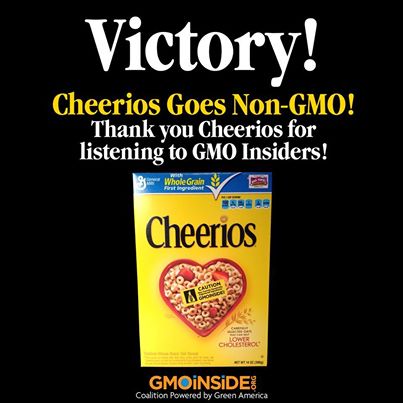 On a lighter note, I found this card in my desk the other day, I love it!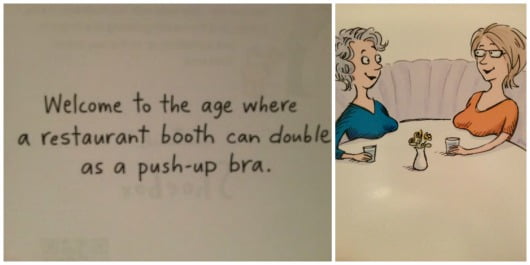 The kids have been loving this DVD set that they got for Christmas, and it's kind of pathetic, but we've also really been getting into it!  Brady Bunch complete season.
Just saw this movie trailer and cannot WAIT to see it when it comes out!!!