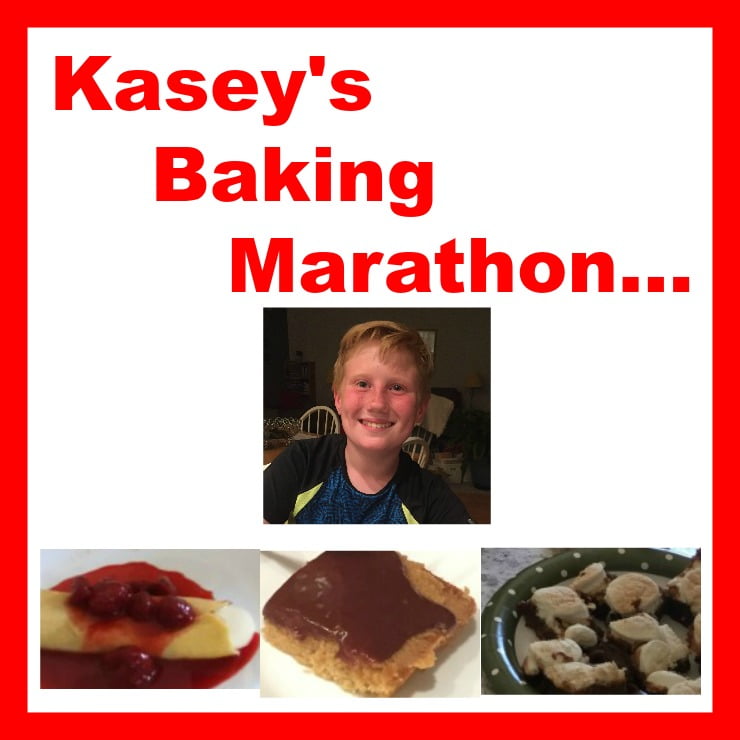 What?  Kasey on Food Network??
A casting producer contacted us asking if Kasey would be interested in applying to be on Kids Baking Championship, crazy right? I'm sure there are a gazillion steps in the process before he'd ever be on TV, but just being asked to apply was pretty fun even if it doesn't go anywhere!  Click here to see the video we did for the application. 🙂  ***I hope you'll subscribe, give the video a thumbs up, and share if you like it — he's super excited, and maybe if more people like this video, Food Network will notice!
You'll also see in the video the 3 recipes he made, because they asked for pictures of 3 desserts made by him. (Yeah, this wasn't so good for my Keto diet because they are 3 of my favorites and I had no self-control…ughhh.)  He did everything ALL by himself, clean-up too, but he's been alongside me in the kitchen for years, so it was no big deal.
Other crazy fun happenings in the past, all from this blog…
Here are those recipe links in case you want them: