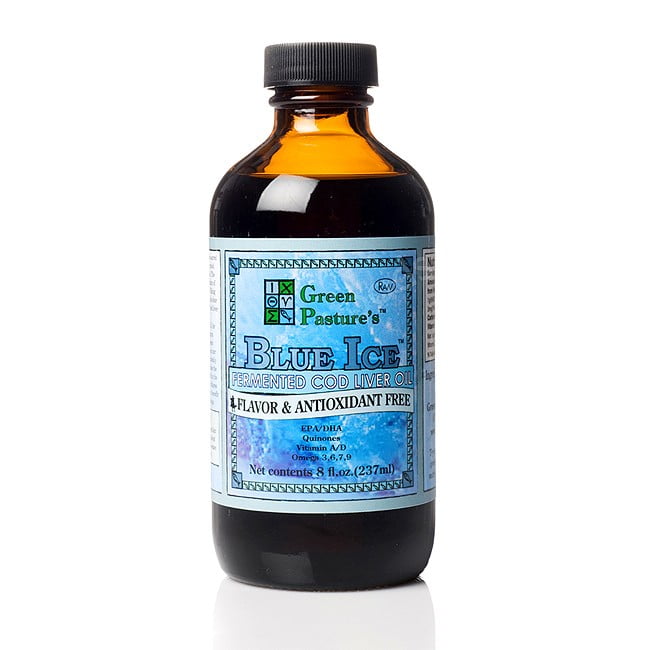 ***Please note that there have been some recent concerns about the below product. Please read more at this post, or click here to find out what were taking nowadays. Do some reading and research, and decide for yourself what is best for your family. Thank you.
This week I've been running around more than usual trying to get ready for company on Saturday and I got it in my head that I was going to sort out some rooms that have been bugging me (and that led to sorting out more rooms).  Plus we've been homeschooling and I've tried to keep up on my computer work, too, so obviously I haven't slept like I should.  So when I started feeling a sore throat and that tell-tale stiffness in my neck, I just knew I was coming down with something.  I figured the crud that already hit almost everyone else we know was finally knocking at our door…
As the night went on my throat and neck were hurting more, and then DUH, it hit me that I hadn't taken my cod liver oil in a while.  I went to the kitchen and took a dose right away.
When I woke up the next day there was nothing.  No neck stiffness, no sore throat, nothing.
This has happened numerous times in our family.  Whenever the kids complain about anything at all, that's the first thing they get:  an extra dose of CLO.  (Along with a spoonful of this stuff
if they complain of an earache or sore throat.)  Usually by the next day, all symptoms are GONE!
I know it sounds a little hokey, but because it has happened around here so many times I'm an absolute firm believer in the healing properties of cod liver oil and more specifically, most likely it's the power of the all natural vitamin D that it contains.  (Here's the cod liver oil that we buy.  And I've told you before about how I also use it as my All Natural Chill Pill!)
The other really good thing we've got going for us in our diets is the sheer amount of healthy fats we consume on a daily basis.  These are immune system builders, and they taste so good that it's just not difficult to get them down!  (Read more about healthy fats and which fats are best.)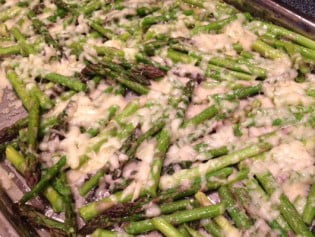 As an example, dinner tonight was roasted asparagus with olive oil and melted ghee all over them with parmesan on top (adapted from this roasted cauliflower recipe), pork chops fried in bacon grease, and onions/potatoes fried in a lot of ghee and coconut oil.  (We also had these tasty fermented vegetables and raw milk, because as you probably know, it's good to have some raw foods in every meal; something we're not always very good about.)
So what they say about the powerful mixture of healthy fats from pastured animals (vitamin K2) and cod liver oil (vitamin D, vitamin A) is all true.  Here's the cod liver oil that we buy.
Please share your stories of healing in the comments!