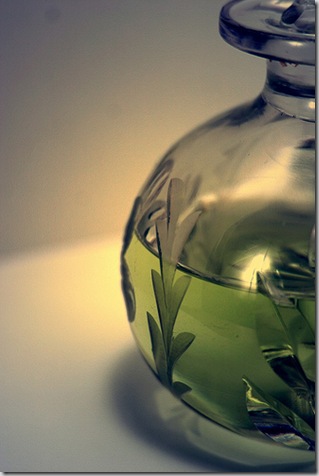 Here's a reader question I answered recently…
Hello Kelly,
I started reading your blog and really like it.  I was wondering what the general opinion is of grapeseed oil?  I had switched to that before I started reading your blog.  I have read many of your articles, but I didn't see grapeseed oil anywhere in them.
My reply:
Good question!  Here's what I found on the Weston A. Price site:
Question: Is grapeseed oil a good choice? We hear so much about it. I have read that grape seed oil has a very high smoke point so it is a good oil to use for cooking.
Answer: Grapeseed oil contains phenols that raise the smoke point. However it is very high in omega-6 fatty acids, so it not a good choice for our diets–we need to avoid excess omega-6 fatty acids as much as possible. Also, grapeseed oil is industrially processed with hexane and other carcinogenic solvents, and traces will remain in the oil.