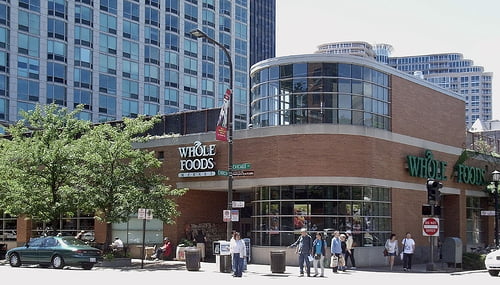 Today Ann Marie Michaels, a.k.a. CHEESESLAVE, weighs in on the issue of whether or not we should shop at Whole Foods Market…  This issue has really gotten people fired up!
Guest post from Ann Marie:
You know that old adage, "If you can't say something nice, don't say anything at all?" Something we probably all heard from our grandma, but it's pretty good advice.
I just read this post by Sarah Pope on the Healthy Home Economist, Whole Foods: the Walmart of Health Food.
Why do we need to throw Whole Foods under the bus when they are doing so many good things?
I shop at Whole Foods every single week and I'm very grateful for them. If it weren't for Whole Foods, I would be shopping at Walmart.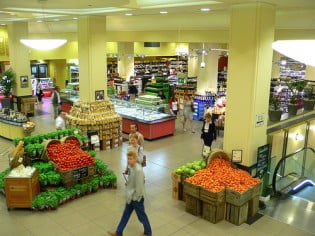 Why I Shop at Whole Foods
Why do I shop at Whole Foods? Because they have the best selection of the stuff that I need. Bulk nuts and grains, grass-fed meat and dairy, wild-caught and sustainable seafood, organic foods, gluten-free crackers, natural personal care products, organic wine, unrefined sweeteners, etc. etc. etc. I feel very lucky to have a number of Whole Foods stores within driving distance.
Sure, it's great to support local farms, and I do as much as I can. Even while I'm shopping at Whole Foods! Whole Foods carries the products of many, many small farms. And I'm so pleased that they do.
Sure, it's more expensive, but for those of us who do not live in the Amish farm belt with raw milk a few miles away, or in Los Angeles with farmer's markets happening on a daily basis, it's not so easy to access these foods. For me, the convenience of Whole Foods makes it worth every penny.
A Longtime Customer
I first started shopping at Whole Foods when I was in college. I was poor, living on student loans, but I still had to have imported European cheese and crackers. I couldn't afford wine, so I bought beer. And I bought organic fruit and milk and eggs. I had read "Silent Spring" by Rachel Carson and I knew better than to eat pesticides.
While I used to be a vegetarian in college, I am no longer practicing. I personally don't agree with the Whole Foods vegan/vegetarian agenda but it doesn't impact me one iota when I shop there. So in my mind, it's a non-issue.
As far as the Whole Foods not removing all the GMO products from their shelves as Sarah mentions in her article, that is something we are working on as an industry.
I just got back from the Natural Products ExpoWest conference. I believe this is something we are all committed to. I've been going to ExpoWest for a few years now and I've never met anyone who wants GMO products.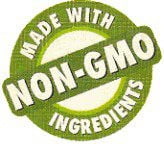 But it's not so easy as just deciding to outlaw all GMO products from stores. The reality is, if we did that, then it would penalize a lot of producers who are really good but aren't totally certified organic/GMO-free yet. Does everyone want to be GMO-free? Yes! But should we punish a farmer or producer if they can't yet afford to be "certified organic"? What if they are making the transition but they are not there yet? Should they be booted out of Whole Foods? I don't think so.
Monsanto is the bad guy here. Instead of writing scathing posts about Whole Foods, why not hold Monsanto's feet to the fire? Whole Foods may not be perfect, but they are providing a valuable service for many of us.
And by the way, who is perfect? Are you? I certainly am not.
When GMOs were outlawed in Europe, it happened because people demanded it. Not shopping at Whole Foods accomplishes nothing.  We need to put the heat on Whole Foods and other natural food stores, for sure, but just refusing to shop at their stores because they carry some GMO foods is too black and white.
Change happens when we make our needs known. And another thing your grandma probably said, "You catch more flies with honey than vinegar."
Do you listen to someone who writes nasty things about you and then talks bad behind your back? No way! You listen to someone when they are your friend and is there to help you and support you. You listen to someone who tells everyone how great you are. Then when they say, "Hey, can I offer you a suggestion?" you are all ears.
Let's Stop Blaming Our Farmers and Food Producers
The bottom line is this: we need to stop blaming our natural and organic farmers and food producers.
I see this same argument all over the internet lately. People saying they won't buy from X because X is not perfect. X doesn't keep their milk raw (although it is grass-fed) so I won't buy it. X has their cows on pasture but they feed a little grain so I won't buy their meat. X uses olive oil to make potato chips instead of lard.
Yes, we do need to hold our food producers accountable and we do need to demand the best food they can provide. But we also need to consider that these farmers and food producers (and stores like Whole Foods) are subject to the mainstream.
Here's an example: I met an Indian curry producer at ExpoWest a few years ago. He made the most delicious curry. Unfortunately, he used canola oil in his products. When I asked him about it and said, "Wow, it would be great if you could use ghee," he said, "Oh, I do use ghee in my cooking at home. But if I were to use ghee in my products that I sell, the fat content would go way too high and nobody would buy them."
You see, he is doing the best he can to provide a healthy, delicious curry (and it was delicious) but his arms are tied behind his back because of the USDA food pyramid and the prevailing public opinion that fat is bad for you. So do we blame him? Or can we instead be grateful that he is doing the best he can?
Another example: Kelly the Kitchen Kop asked one of the yogurt producers at ExpoWest why they didn't carry a full-fat yogurt. They responded, "You're the first person who's ever asked for it."
Another exhibitor at ExpoWest said, "People do better when they know better."
Why not appreciate the good, and also ask our food producers if they can improve?
I, for one, am going to keep shopping at Whole Foods. And I'm grateful every day that I don't have to shop at Walmart.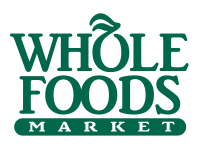 But you know what, even if I did have to shop at Walmart, I would make the best of it, and I'd write letters and put notes in their suggestion box. Oh and PS: Whole Foods has always had a suggestion box. They also have a blog, a Facebook page, and a Twitter account.
Instead of bashing Whole Foods, let's give them our helpful feedback. We're all humans after all, and we're doing the best we can.
What Do You Think?
Do you shop at Whole Foods? Do you support farmers and food producers who are not perfect? Please share your comments below.
Quick note from Kelly:  The fact that I was the first person to ask the yogurt producers about whole milk yogurt is so sad!  As a group, let's start being more vocal with our food producers and let them know what kinds of Real Food we'd like to see from them!