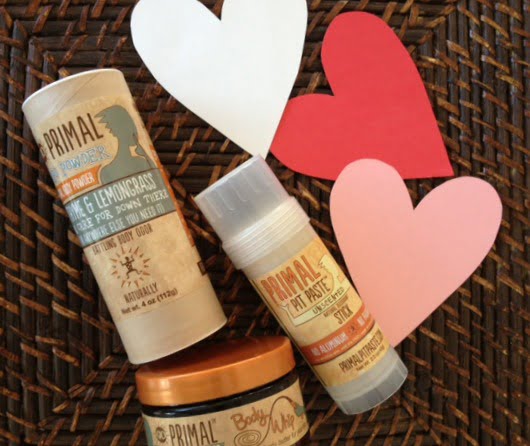 Happy Valentines Day readers!  You've probably already gotten your Honey something to celebrate the day, but have you given yourself a little love yet?  I've got just the thing for you…
If you've been a real foodie for long, you've probably moved past being concerned only about what is going IN your body, and now realize that what we put ON our bodies is just as important.  Skin care ingredient labels are as scary as food ingredient labels!
Don't think it's such a big deal?
Richard Bence, a biochemist who has spent three years researching conventional products, said: "We really need to start questioning the products we are putting on our skin and not just assume that the chemicals in them are safe."

Some synthetic compounds involved have been linked to side effects ranging from skin irritation to premature ageing and cancer.

"We have no idea what these chemicals do when they are mixed together, the effect could be much greater than the sum of the individual parts." Mr Bence, an advocate of organic beauty products, believes that absorbing chemicals through the skin is more dangerous than swallowing them.  (Source)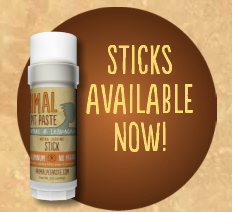 Whether you need some good-for-you deodorant that actually works (even Kent says so, he's careful to avoid aluminum since his Dad passed away a little over a year ago from Alzheimers), or one of their new products:  some dreamy body whip, pucker paste (lip balm!), or some powder without all the disgusting ingredients, Go Primal has all of that here.
The other day the kids were fighting and I had a pretty darn good idea, if I do say so.  I told them that if they didn't stop, they'd each owe me a foot massage with our Go Primal Body Whip.  Thankfully they didn't stop, so I enjoyed a nice relaxing massage before bed.  They wouldn't admit it, but (our daughter especially) thought it was kind of fun to pretend that she worked in a salon and was giving me a scrub and a pedicure.  You can probably guess that I'll be using that punishment again.  🙂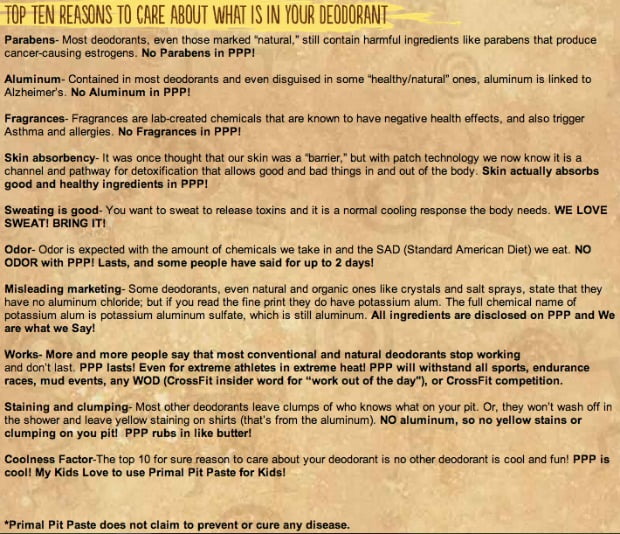 Find more posts about skin care here.  🙂