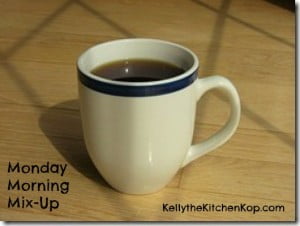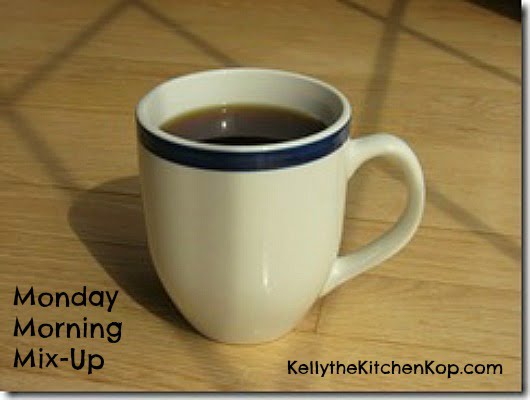 Good morning everyone.  🙂
The picture above is from my Instagram Saturday morning.  We were having last-minute company for dinner and I needed ground beef.  I knew I didn't have time to order it from my favorite online source for healthy meat, my normal source only has a monthly pickup, I knew mystery meat from the store wasn't an option, SO I drove into Grand Rapids to hit the Farmer's Market!  I just love farmer's markets, don't you?  It was freezing that day and vendors are still pretty sparse there, but soon it'll ramp up when the weather does.  I really enjoy chating with my favorite farmers, and I'll usually ask them quietly what they know about the other vendors I'm not familiar with who look interesting.  I found some crazy tasty pickles that had ONLY good ingredients — do you know how impossible it is to find any at the store without nasty chemical preservatives?!
Note, I need to warn you about something:  
If you see anything wonky around the site in the next few days, or you click on something and it doesn't make sense, please hang with me.  I'm finally finally re-organizing things better to make my site easier to navigate.  As always, though, if you can't find something, just do an online search like this:  "Kitchen Kop TOPIC YOU'RE WONDERING ABOUT HERE".  For now that should bring up whatever it is that you're looking for the fastest.  Soon, though, I'm hoping to make it easier to navigate in other ways, too.  Thanks for your patience!
Here's what I've found for you this week…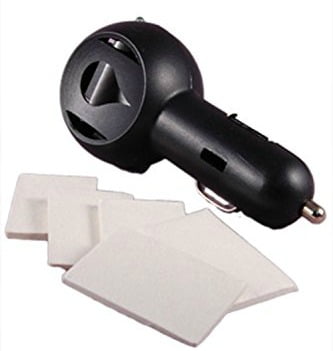 I heard a moving story on NPR that I wanted to share with you:  The Council of Dads.  It's sweet and funny and beautiful.  The description says, "A cancer patient seeks out the men who have shaped his identity."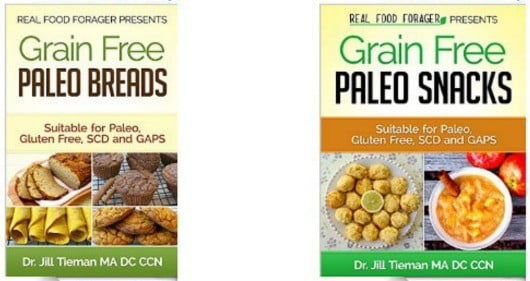 Well here's a shocker (NOT):  Glaxo Recalls Popular Form of Flu Vaccine Due to Potency Problem.  It's just like you've heard me say many times before in my various vaccine posts:  They don't always know what they're doing.  
And now they've got ELMO putting on the vaccine pressure:
If you watched it and saw the frustrating ending, tell me in the comments in one sentence how you'd answer their question…
REMINDER LOCAL READERS:  Nourishing Ways of West Michigan, our local WAPF chapter, is sponsoring a screening for the film: Trace Amounts: Autism, Mercury, and the Hidden Truth.  We have only a few days left to get enough ticket reservations or we will lose our opportunity to show the movie at the theater. It's scheduled for Thursday, May 21 at 7:30 at Celebration Cinema North (where you can pay extra for REAL butter!).  We need MORE ticket reservations to make it happen. CLICK HERE to reserve your spot!  Credit cards will only be charged if and when enough reservations are placed.  PLEASE help to spread the word, share this on FB, and tell all your friends!  Here's the trailer:
I'm betting this trick is going to help so many of you!  Simple Trick to Fall Asleep in Less Than a Minute.  Plus it's a great way to de-stress quickly, too!  "I couldn't wait to put the trick to the test, and to my complete disbelief, I woke up the next morning unable to even remember getting to the eighth second of the exhale because it knocked me out that fast. For the next four nights leading up to the big day, even as my stress increased, I was able to fall asleep the minute I tried the 4-7-8 trick. I also used it to relax in the moments leading up to the speech." One more excerpt: "When you first start, you'll be desperate to just take in another breath, or you'll want to speed up your counting, but if you stick to the numbers (or at least try to), and don't take any breaks (in other words, consecutively repeat the 4-7-8 without resuming regular breathing), you can literally feel your heart rate slow down, your mind get quieter, and your whole body physically relax. It washes over you like a calming, relaxing drug. I can never remember getting past the first set of 4-7-8."  Read more here, including how and why it works.  Try it and report back!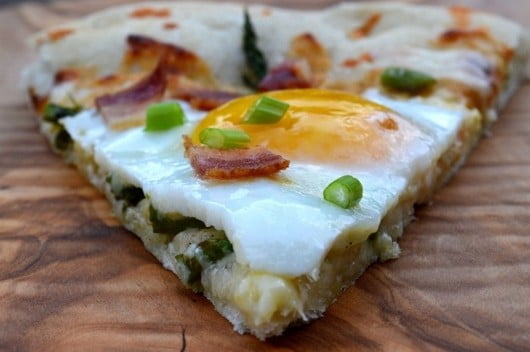 Did you catch last week's posts?  Heretheyarein case you missed them:
Have a good week everyone!
(Note:  Affiliate links are often included in Monday posts. Check out my official disclaimer here.)