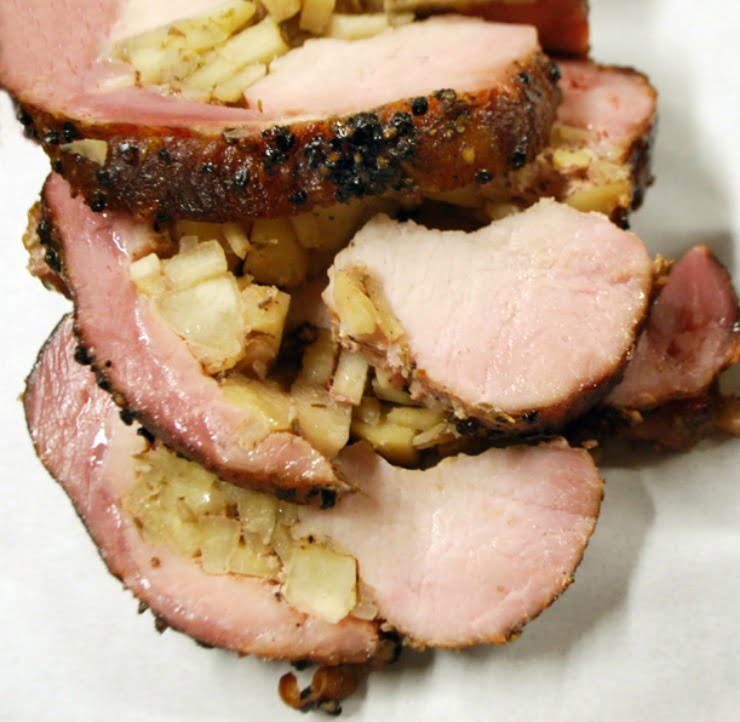 Kent made dinner again the other night, well I helped a little, and it turned out really well!  The 6 of us ate about 4 pounds of pork loin, so obviously, we all loved it.  He came up with the recipe himself – he got inspired watching the Saturday morning cooking shows again, and I'm loving this Saturday morning routine of his more all the time!  (He flips on the Food Network while he makes his coffee and egg sandwich.)  So as he watched them doing different things with pork loin, he got the ideas for the following recipe, which I named…
Kent's Easy Asian Pork Loin
These are the ingredients…and we only took this picture because the one we took of the pork after it came out of the oven was so blah, we were afraid it would scare you off.  I'm not quite sure if this hunk of frozen pork loin is quite what I was going for either, though…
Ingredients and Instructions:
Cut a slit down the center of a pork loin (from a good farm with healthy animals – rarely found in a grocery store), and add plenty of chopped (organic if possible) onion, garlic, apples & he also added some pineapple "tidbits" (no high fructose corn syrup).  He didn't keep track of amounts, just add however much of each of these that you'd like to eat with it on the side when it's done – I liked some with each bite, so I suggest you throw on a lot.
Wrap it up tightly in foil to keep the juices in.  (See the comment below about a better way to wrap it.)
Bake until a thermometer reads 160*-170* at the thickest part of the meat.  We baked it inside our covered stone for 45 minutes at 325*, then another 35 minutes or so at 400*.  (We had to turn the oven up for the muffins – see recipe for those below.)
Meanwhile, he made a sweet & sour sauce to go with it.  In a medium saucepan add these ingredients:  1 1/4 cups chicken broth, 1/2 cup sugar, 1/3 cup red wine vinegar, and 2 teaspoons fermented soy sauce.  Boil, then add these, already mixed together:  1/4 cup cold water and 2 Tablespoons Arrowroot Flour.  Stir 'til thickened.
If you're not watching your carbs, you could served this over brown rice or even more nutritious: germinated rice, and it still would've been gluten-free!  If so, you probably would've wanted to double or triple the sweet & sour sauce recipe, though, so you have more to serve it with.
To go with it, Kent stir-fried some snap peas (the flat kind) with olive oil, sea salt & pepper, garlic powder and onion powder.  (Even the kids eat these they're so good.)  And I made these: cranberry orange muffins. Our family ate 17 of them!
Meal Planning Help!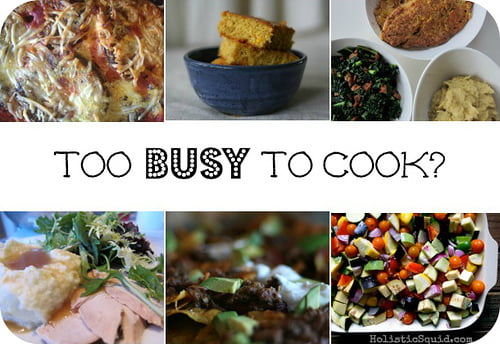 Sick of planning meals and answering the question, "What am I going to feed these people?" No matter what kind of eater you are (traditional, GF, paleo, vegetarian)… Check out these affordable interactive easy-to-use meal plans where the work is done for you.  NOW recipes also available from Nom Nom Paleo, The Paleo Mom, and Wellness Mama all in one spot!  You can read over my review here.