Gluten Allergy? Or Wheat Sensitivity? Help with Using Alternative Grains
A Naturopath recently told us that our son has wheat sensitivities. According to her, this is much more common than people think, and often when someone is diagnosed as having a gluten allergy, really they may only be wheat sensitive, but other alternative grains may be okay. (Or often they're just sensitive to grains that aren't prepared in traditional ways, such as soaking or fermenting, in order to break down anti-nutrients. Read this article related to Celiac Disease: are you really gluten intolerant?)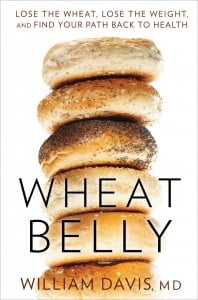 More posts you may want to look over before getting to the information on alternative grains below…
Why use alternative grains and which to use

In the past I had already experimented with Spelt and Kamut flours because I'd heard that the wheat crops these days have been so "dumbed down" – or hybridized, that they've lost a lot of their nutritional value; whereas more traditional grains are closer to how God created them.
Lately I've been substituting Spelt flour or Einkorn flour for almost all the whole wheat flour that I'd have normally used in muffins or cookies, etc., and I've been very happy with the results. It can be used cup for cup, in the same amounts that you'd have used whole wheat flour, but both have an even milder taste and you end up with a lighter final product. The only time you can't totally substitute spelt flour for wheat flour is in bread making, because spelt won't rise as well, and I don't know yet how Einkorn does in bread. I don't use Kamut as much these days as I've found it to be a heavier, more dense flour. See links below for more info about a variety of different grains.
What are some ways YOU use alternative grains?