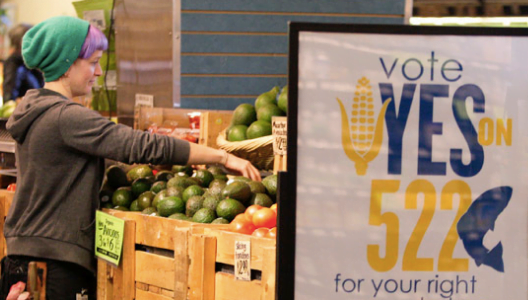 Say it isn't so, Washington state!  Tuesday was a win for corporate interests and a lose for health, the environment, and educated food choices:  (Before you read the post below, you may first want to read a basic GMO definition here.)
"Supporters of the bill were severely outgunned in the campaign faced by corporate opposition from the likes of Monsanto, Pepsi and Nestle.

The multinationals invested a total of $22 million in convincing the state's constituents they should vote against the mandatory labeling of foods with genetically modified ingredients."  (Read the rest.)
There are some good comments in the Facebook discussion that you'll want to catch.
Get the book, Seeds of Deception, here to learn more (affiliate link) or see the links below for more information on this issue.
FYI: Here is a list of companies that contributed to the $22 million spent in Washington state to convince voters that they shouldn't know whether their food is genetically modified or not:
Abbott Nutrition
Bimbo Bakeries USA
Bruce Foods Corp.
Bumble Bee Foods, LLC
Bunge North America, Inc.
Bush Brothers & Co.
Campbell Soup Co.
Cargill Inc.
Clement Pappas & Co. Inc.
The Clorox Co. (owner of Burt's Bees brand)
The Coca-Cola Co. (owner of Odwalla)
ConAgra Foods
Dean Foods Co. (owner of Horizon milk)
Del Monte Foods Co.
Flowers Foods, Inc.
General Mills, Inc. (owner of Larabar)
The Hershey Co.
The Hillshire Brands Co.
Hormel Foods Corp.
The J.M. Smucker Co.
Kellogg Co. (owner of Pop-Tarts)
Knouse Foods Cooperative, Inc.
Land O'Lakes, Inc.
McCormick & Co., Inc
Mondelez Global, LLC.
Moody Dunbar, Inc.
Nestle USA, Inc.
Ocean Spray Cranberries, Inc.
PepsiCo, Inc. (owner of Naked Juice)
Pinnacle Foods Group, LLC.
Rich Products Corp.
Shearer's Foods, Inc.
Sunny Delight Beverages Co.
Welch Foods, Inc.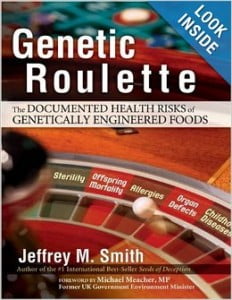 Do with this information whatever you feel you should.  I know that I'm going to watch what I'm buying much more closely.  I just thought that since these guys don't want people to know what they're eating, we should at least know who THEY are.
Is there any hope?
ABSOLUTELY!  How many more real foodies do you know now than you knew a year ago, or a few years ago?  I know a TON more.  We are growing and becoming more powerful!  It's just a matter of time.  Do you agree?
Get Genetic Roulette here, another good resource to learn more.
Let's keep up the pressure everyone!
Have you seen these posts on GMOs?