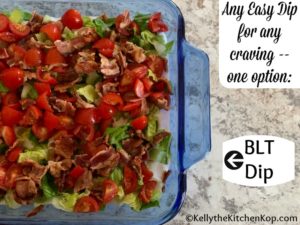 Versatile and Easy Dip with Cream Cheese for any Craving
Make sure to check out all the different variations below!
Instructions
Mix the above together and add in the following options below, depending on which variation sounds good to you.  You can use a hand mixer to get it extra smooth if you'd like.
Recipe by Kelly the Kitchen Kop at https://kellythekitchenkop.com/easy-dip-with-cream-cheese/