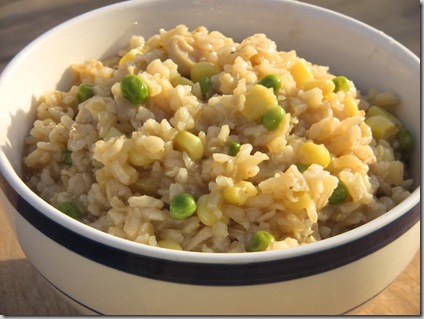 As you probably know by now, I'm always trying to find ways to get more homemade broth into our meals – read more about the benefits of homemade broth.
This stove-top chicken and rice was super simple and I know you'll love it.  It's another great day-after-a-big-chicken-dinner kind of meal.  It took very little time to make, but you do need to allow the time for the rice to cook.
(This is similar to my Chicken stir fried rice, but less of an Asian feel.)
Stove-top Chicken and Rice
Ingredients:
Instructions:
In a medium saucepan, combine the stock, chicken, and rice.  (You can add a little more rice if you'd like less liquid in the final product, but we like there to be some liquid leftover when it's done cooking – it soaks up a lot. Even by the time I took the above picture, most of the liquid had been absorbed.)  Bring to a boil, stir once, turn the heat down to low, then cover and don't peek for about 50 minutes.  Taste to see if the rice is done, and continue cooking until it's just right.  Add plenty of sea salt and pepper to your taste – this step is key – get this right and everyone will love it.  If you like it "confetti style", add some chopped veggies and cook 'til tender.
Meal Planning Help!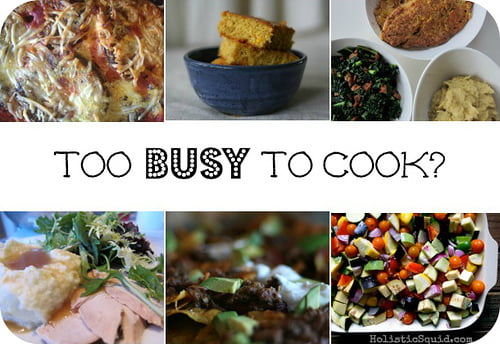 Sick of planning meals and answering the question, "What am I going to feed these people?" No matter what kind of eater you are (traditional, GF, paleo, vegetarian)… Check out these affordable interactive easy-to-use meal plans where the work is done for you.  NOW recipes also available from Nom Nom Paleo, The Paleo Mom, and Wellness Mama all in one spot!  You can read over my review here.