So do you guys want a little laugh?  
The other day our son was helping put together my tripod and I was trying to figure out if there was a way to use it with my iPhone.  He said, "Mom, it's probably an old tripod."  I said, "No, I don't think I've had it that long."  Soon he was putting this on his Instagram, so yeah, maybe it is a little old.  🙂
Hey reader friends, I could reeeally use your help!  
Have you read my new book yet?  If so, would you please do me a big favor and leave a review over on Amazon?  I would be super grateful because it helps more people see it.  Thank you so much, I love you guys!  And did you see this Thumbs Up review from Sally Fallon Morell?  🙂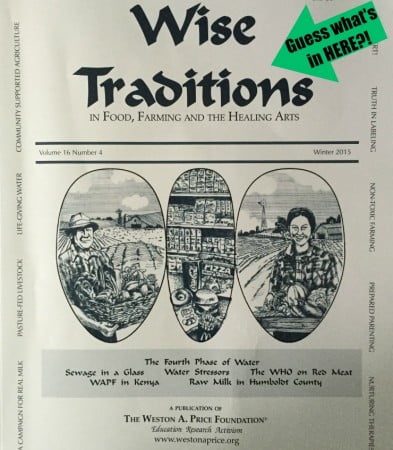 A couple prayer requests…
Would you guys say a prayer for a couple things?  My friend Jill's sister-in-law has been battling cancer and things are not good.  Please pray they find something to help her and also pray for peace for the family.  Second, my friend, Nancy, has been in severe pain for weeks now, please pray her MRI can be moved up so they can find the problem soon and help her.
Thank you so much!
Here's what I've found for you this week…
Do you ever have extra raw milk that you don't know what to do with before it gets sour or after it has started to sour?  Well thankfully there's no harm in drinking sour raw milk, traditional cultures had many uses for it!  Here are some ideas for you though:  Ways to Use Up Raw Milk and What to do with Raw Milk Before and as it Sours.  The comments are where most of the good stuff is in those posts, so don't miss those.
Have you or someone you love been told that you need a hysterectomy?  Please read these first!
Here's a recent Facebook post:
Did you catch all of last week's posts? Here theyarein case you missed them:
You know how I love sharing heartwarming videos in my mix-up posts, here's another good one!
Have a good week everyone!
(Affiliate links are often included in Morning Mix-up posts.  Check out my affiliate disclaimer here.)