Good morning everyone!  I'd love to hear from any wine drinkers out there, because I'm wondering if my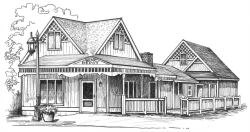 experience is 'normal'.  Friday night we went out with friends to a new place here in our hometown for wine tasting:  Kayla Rae Cellars.  I'm normally an all-white-wine kind of gal, I haven't matured to reds yet, except for a sweet red table wine now and then.  Here's how my palate has progressed so far:  I started out with stuff like mixed drinks, such as amaretto sours (which are waaaay too sweet for me now) and wine coolers – GASP!  I know, yuck, with all those artificial flavors and junk in them…  Once I became a label reader I went to wines and first it was a sweet white, like Moscato, then to various Rieslings, which I've been drinking for a while now, because others were mostly too dry for me.  Now I'm wondering, though, if it was just that I didn't like the brands, not the type of wine, because at the wine tasting they had chardonnay, sauvignon blanc, AND pinot grigio, and I loved them all!  Either I finally have a big girl palate and it's maturing some after all these years OR, more likely, it's just that these specific wines were really really good.  Share your thoughts in the comments, please — let me know how your own 'wine palate' has matured?
Here's what I've found for you this week:
Most of you have probably started to receive all the emails about the "Heartbleed" internet security flaw.  Scary stuff.  Here's a good article that helped me understand it a little, but I'm still not sure what in the world I should be doing about it.  Did I misunderstand, or did they hint that maybe we shouldn't be changing our passwords?  (Of course I read that after I'd already changed a few…)
What do General Mills, Nestle, Kraft, Hillshire, Campbell's, Heinz, and 5 other food industry giants have in common? If you inquire about where they source their meats, you will get either no response or one like these:

"As a standing practice, we do not normally discuss our sourcing strategies." (General Mills)
"We don't give out supplier lists." (Kraft)
"We do not disclose the names of our suppliers." (Heinz)
"It's our policy not to provide the names of our vendors, as this is proprietary information." (Nestlé)
(For the record, Applegate did disclose their sources.)
There's another great conversation over on Facebook that you'll want to check out if you've followed the recent hysteria over measles outbreaks and the accusation that unvaccinated kids are to blame.
Now for a couple pictures I thought you'd like: