It's the best time of year to stock up on your healthy favorites…
Scroll through the bolded parts below to see what's on sale for Black Friday!
By the way, I know you have a lot of places to choose from to shop for your Black Friday deals, so thank you for shopping through my links and supporting my small business so I can keep finding deals for you, sharing my research, and helping you whenever you email or reach out with a health or foodie question that has you stumped.  (Join my Kitchen Kop Krew here!)
Here's a quick glance at what you'll find on sale below (not in this order):

​
All the details are below!
---
---
---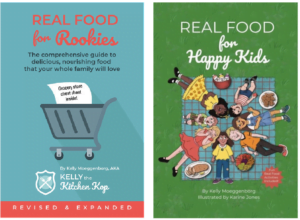 First, my books aren't on sale, but they make great Christmas gifts and I'm so thankful for your support!
Get Real Food for Rookies here for your loved ones who want to eat healthier–this will help, it's clear and not overwhelming!
Get Real Food for Happy Kids here for the little ones you love who are between ages 3-10 or so–it's a fun rhyming book to help plant seeds now so they'll learn and begin good habits early.  🙂
---
---
---
Homeopathy Discounts!
Remedy kits are on sale for a few more days, so you have many remedies always on-hand!  Also any order over $50 ships free.
I've discounted my homeopathy self-study class!
Want to take my affordable homeopathy self-study class to learn how to take care of your family naturally & safely with this ancient form of medicine that WORKS with no scary side effects? Get $10 off when you go to this link to register. (Follow the same instructions you'll see there, but pay $40 instead of $50–this discount is good only through the weekend.)
Find all my homeopathy posts & success stories here!
---
---
---
Just Thrive 25% off sale is done soon!

–> To find ALL their products, click the "shop" tab at the top of the site and & you'll see everything there. My favorites:
Don't forget to use the code BF25 to get 25% off here and stock up!
---
---
---
The Perfect Supplements sale is over but…
They had their big sale earlier this month, but in case you missed it, you can always get 20% off any of their Perfect brand products when you by 3 or more and 25% on 6 or more, PLUS another 10% off everything they sell if you go through this link and use the code KOP!  Oh and free shipping over $99.
I've told you before how much I love them for how transparent they are, for all of their safety testing, for their commitment to no synthetics, and the way they have never, NOT ONCE, batted an eye at all of my picky questions.  They are such nice people with integrity!
Here are my favorites that I buy regularly:
–> Watch my video with Perfect Supplements here!
---
---
---
Beautycounter 20% sale ends Saturday!
Did you know that in Europe there are 1400 chemicals banned from beauty products and only 30 banned in the U.S.?!!!
Just like our food system is totally screwed up, the beauty industry is just as bad.  I love Beautycounter makeup and skincare because I don't have to worry about what toxins are going in through my or our daughter's skin, our biggest organ.
FYI: the holiday sets will sell out soon. Check out the holiday gift sets here, do some Christmas shopping, or grab any refills you might need.
Save 20% sitewide (with a few exclusions) & you get to pick a free full-sized gift! SHOP HERE
SAVE MORE: Don't forget to sign up for the BOB membership for $29 and get a $54 gift free (Countermatch moisturizer/adaptive moisture lotion) + 10% product credits–or renew your BOB if eligible before your renewal date and get a free gift for that too!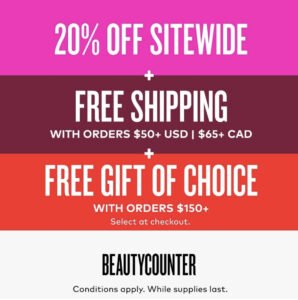 ---
---
---
Save on dairy & water kefir starters, kombucha cultures and teas, supplies & more!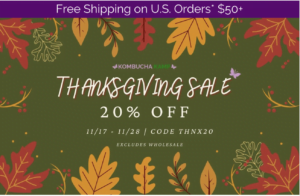 Shop here and Save 20% With CODE: THNX20
---
---
---
Get these Grassfed Meat Sticks–up to 35% off!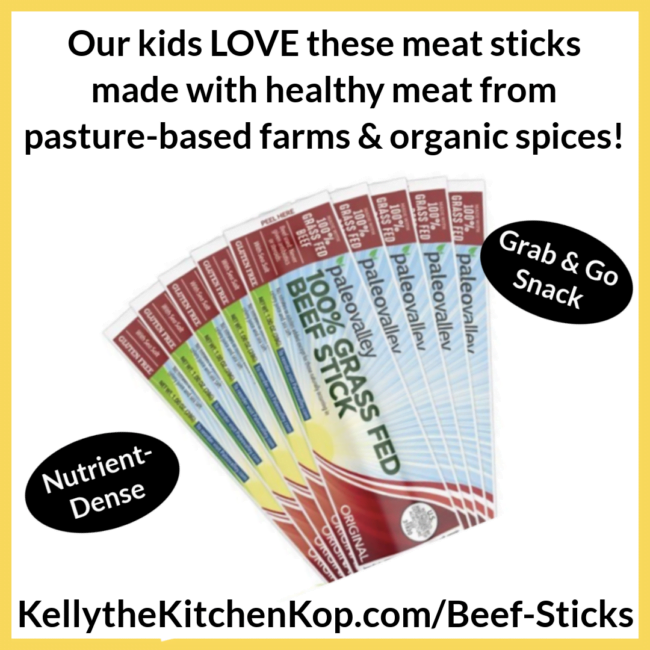 I love keeping this nutrient-dense snack on-hand for the kids to grab and go!  Their favorite flavor is teriyaki, by the way, but I also got some jalepeno sticks, because I like a little bite.  🙂
Every product is gluten free, grain free, soy free, dairy free, non-GMO, and shelf stable!  "With such high quality ingredients we didn't want to degrade the product in the processing. While most snack stick products contain a health-damaging ingredient called encapsulated citric acid, we naturally ferment our sticks which results in a delicious, shelf stable product with the presence of gut-friendly probiotics."
November 24th – December 1st @ midnight PST, save up to 35% + choose a free mystery gift valued between $25-$60!
Go here to save up to 35% on these delicious and good-for-you meat sticks.
---
---
---
Sauna Sale!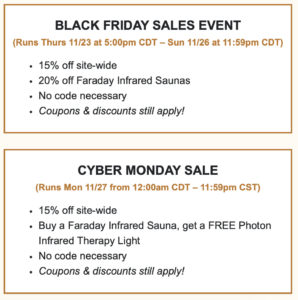 Try my KOP5 code on top and see if that works for an extra discount!
Did you know that saunas have been used for over 2000 years for eliminating toxins and regenerating health?
Read how it helped 2 of my friends with their chronic pain.
If you have an auto-immune condition, pain, inflammation, or any health issue, you'll want to consider this to help your body detox and heal.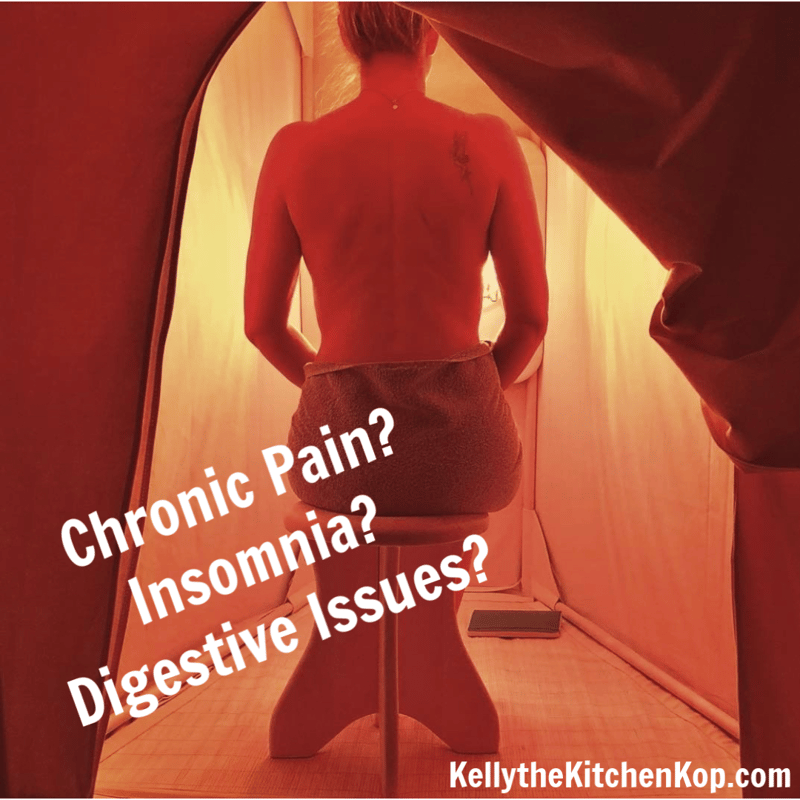 ---
---
---
Save on CBD products for sleep, mood, pain relief, and more!

Sale goes from November 16th – 28th.  Shop here.
---
---
---
The mattress we have is on sale, check this out:
20% off the order with the code: kitchenkop20
Free

mattress

protector
Free sheet set
Free delivery
No dangerous off-gassing!!!  Shop here and the 20% off bundle code is: kitchenkop20.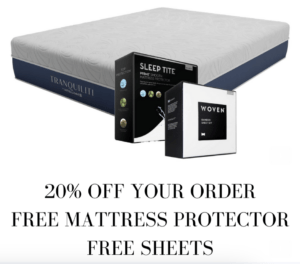 ---
---
---
Plant Therapy Essential Oil Deals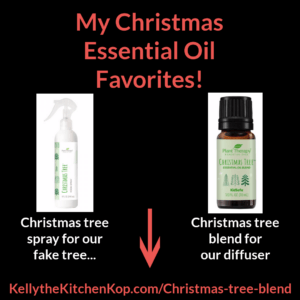 –> Read more about why I love these oils.
My favorite this time of year is always the Christmas Tree blend to diffuse since we don't get a real tree anymore, it's so fun walking into the pine scent in the air, maybe with some Christmas music, a Pureflix movie, and my new favorite holiday tea!
Black Friday with Plant Therapy:  EVERYTHING is Buy One, Get One 50% off (equal or lesser value). This sale starts at 8pm CST on 11/23​ (Thanksgiving Day) and ends at 11:59pm CST on 11/24​.
On Cyber Monday:  25% off sitewide starts midnight 11/25 and ends 11:59pm 11/27 CST.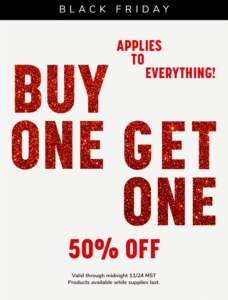 ---
---
---
Want to get you & your kids some EMF protection for Christmas?
DefenderShield has so many great products now to block harmful radiation from your devices:  phone cases, headphones, a running band, a pregnancy protecting band, a protective lap blanket, blue light glasses, new security/travel pack AND wallet cell phone cases that also hold credit cards.
Right now you can​get 20% off PLUS free shipping by clicking here and using the code SUPER19​.
When I bought my new iPhone, I had my DefenderShield case before I even had my phone.  It's a way to protect yourself and your loved ones from electromagnetic fields (EMFs) while on a laptop, tablet or a cellphone.  I also use my laptop pad constantly, because I'm on this computer so much.
More and more studies are showing that our constant exposure to the devices we're all so dependent on can cause numerous health problems.  DefenderShields are specially made with materials to block, divert and absorb dangerous EMFs.
Shop here for their Black Friday specials:
---
---
---
Dental Health Deals!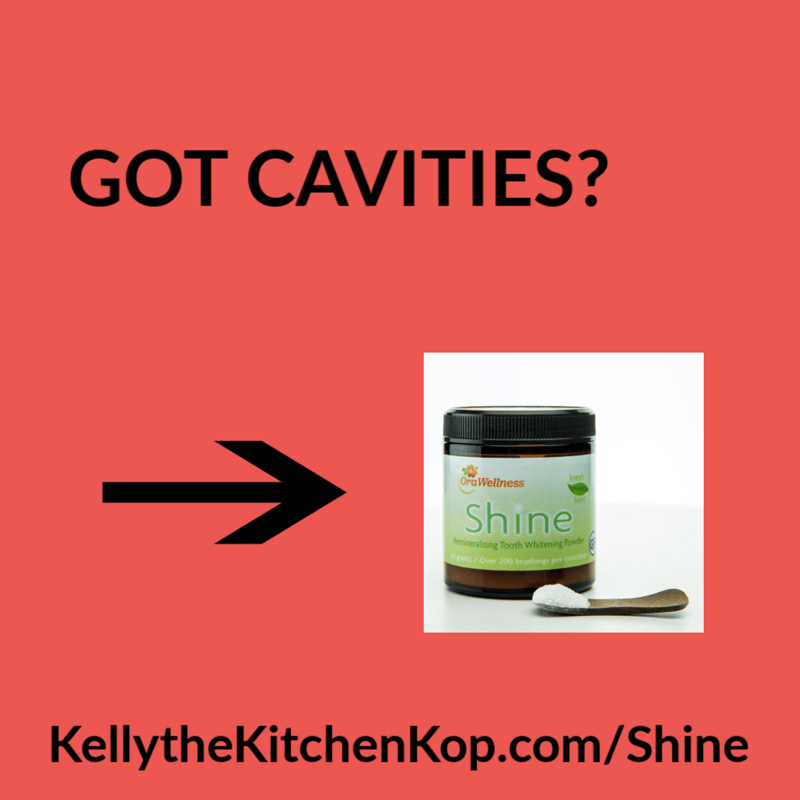 Will & Susan at Ora Wellness are great people, and I love supporting their business because they're doing so many things right!  Check out their Black Friday sale!  Their toothbrushes are my FAVORITE and the only ones we use.  I also love their Healthy Blend drops for brushing, and the Shine/whitening powder too!
Go here and use the code Holiday2023.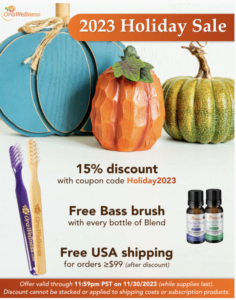 There's MORE!  Sometimes you just want some toothpaste without all the junk in it, right?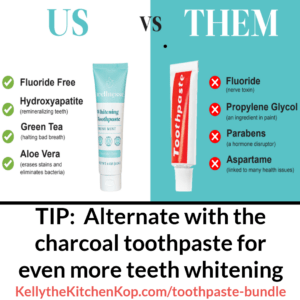 Wellnesse has my favorite whitening toothpaste, charcoal toothpaste (for more whitening), no-junk dental floss, and more!  I haven't yet tried their probiotic mints, and they also have kids toothpaste.   Go here to get 20% off their entire collection and 25% off orders over $100!
---
---
---
Pastured Meat Sale!
US Wellness Meats is having a 20% off sale! Not only do I get various cuts of pastured meats there when I can't get what I need locally (best to always go through local farmers first), but I also buy grassfed beef tallow (french fries are the BEST) and pastured lard from them often! (Fry anything in this guilt-free like homemade chicken strips, onion rings, etc.)
Order here at 20% off, but only on their sale items–go to this link and click "Shop Black Friday Deals" to find those through 10PM Saturday 11/25/23.
---
---
---
Water filtering sales from Radiant Life!
Go here for the following deals with these coupon codes: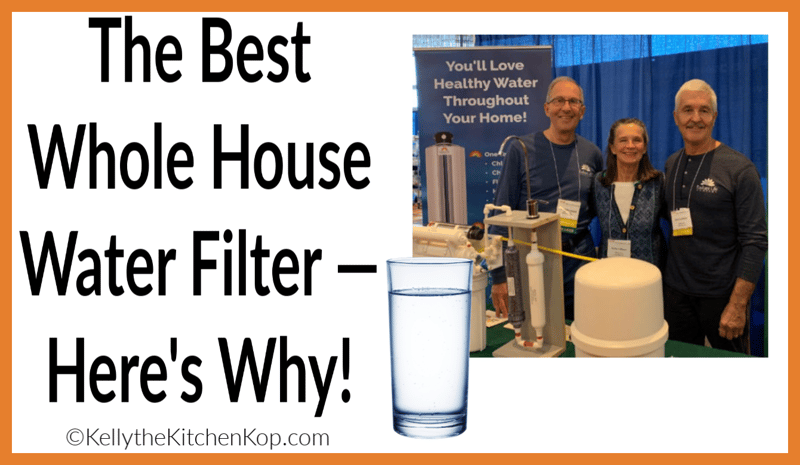 ---
---
---
Dr. Cowan's vegetable powders are 25% off!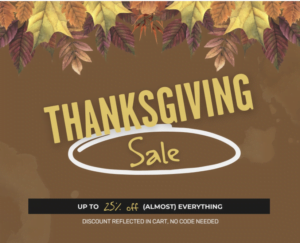 Easily slip them into soups or sauces or smoothies and bump up the nutrient density because these vegetables are all grown organically in nutrient-dense soil, which is rare these days!
They also have 25% off Organ-based seasonings and Ashitaba Tea Blends, 15% off Olive Oil, and 10% off Pantry items and Tallow skincare.
Go here to shop, goes through Monday–no code is needed.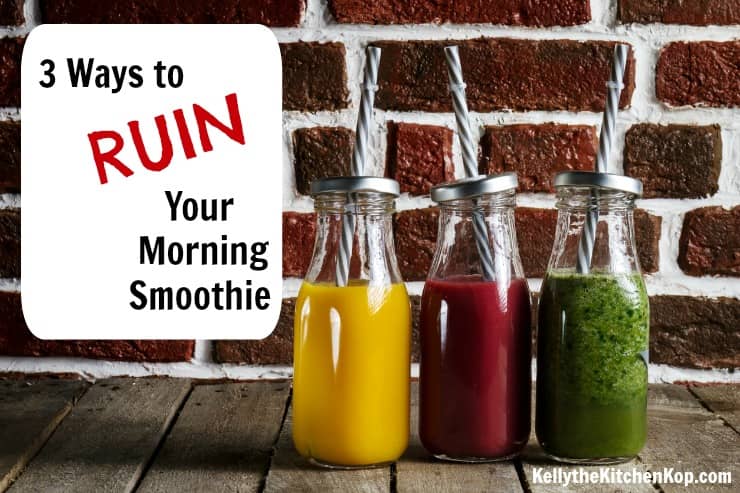 ---
---
---
20% off all Earthley products

Earthley is a great company with herbal remedies, vitamins/minerals, cleaning products, baby care, and more.  Check them out here.
---
---
---
Up to $500 off freeze dryers, and you can also enter to win one!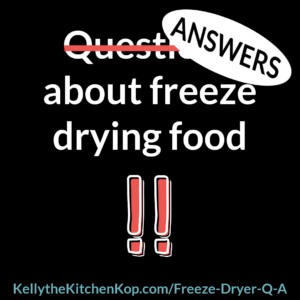 ---
---
---
HAPPY SHOPPING FRIENDS & THANK YOU!