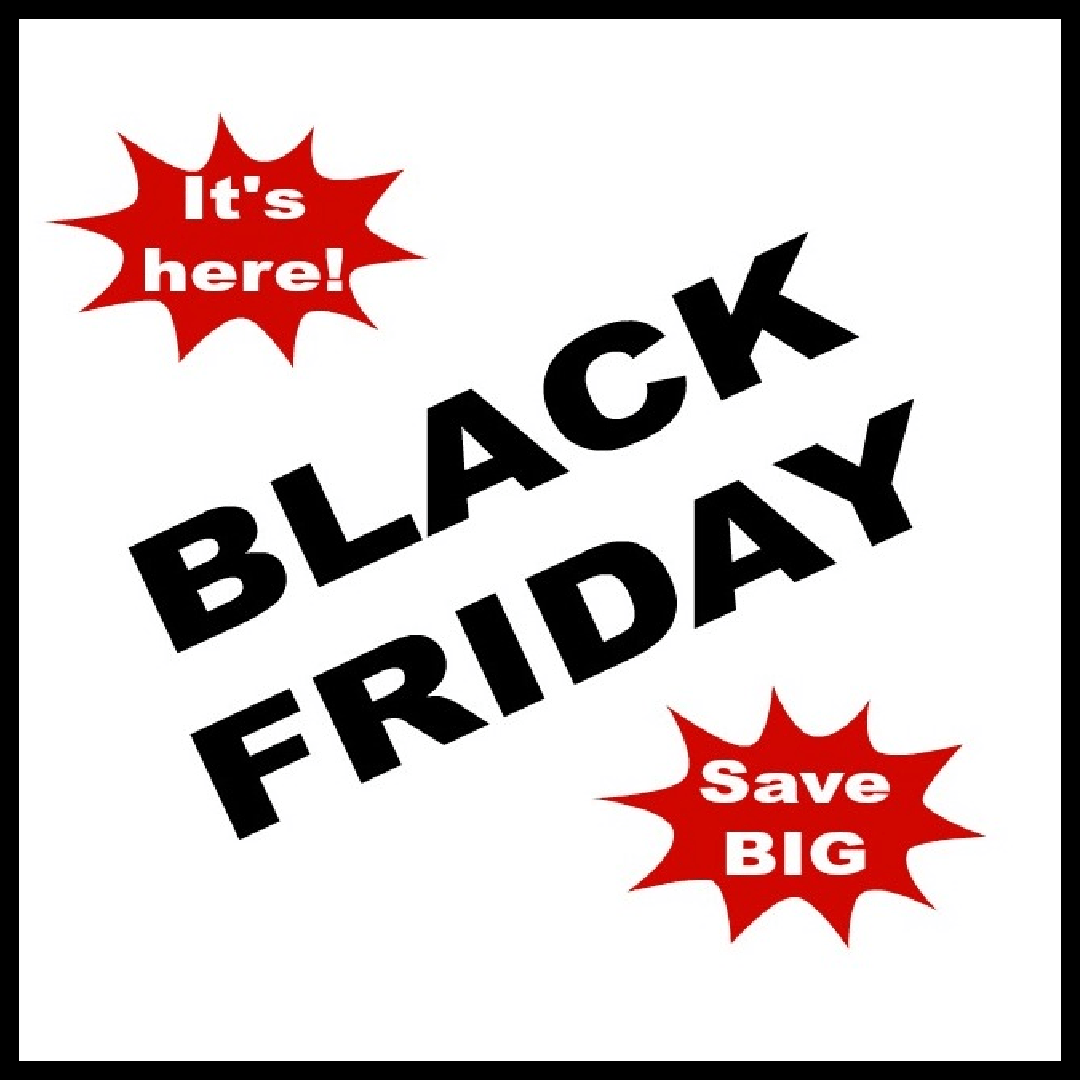 Here it is, the best time of year to stock up on your healthy favorites, and it's EARLY this year!
Due to possible covid-related shipping delays, most of the deals below start now, but read carefully to double check each one.
–> Just scroll through these deals to see what's on sale that you might need.  🙂
Here we go, happy shopping friends…
40% OFF from Perfect Supplements, NOW through Cyber Monday, plus free shipping on orders over $30!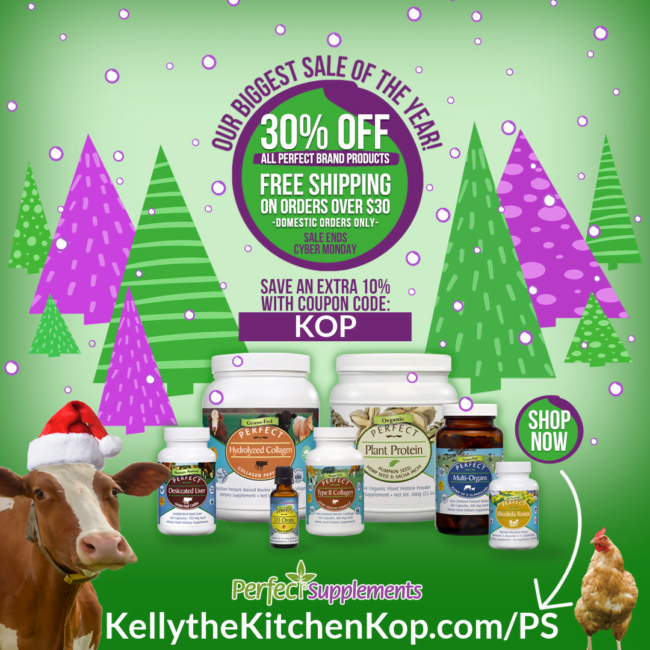 This sale is for 30% off ANY Perfect brand product, BUT you can also use my KOP coupon code for another 10% off and get a total of 40% off!
I've told you before how much I love Perfect Supplements for how transparent they are, for all of their safety testing, for their commitment to no synthetics, and the way they have never, NOT ONCE, batted an eye at all of my picky questions.  They are such nice people with integrity, which is rare these days!
Here are my favorites that I buy regularly:
NEW: Do you have low iron, low energy, inflammation, digestive issues, or want an immune system boost?  I'm guessing that most of you don't often snack on spleen, pancreas, or other organs right? If not, check out this new multi-organ supplement, which is also certified glyphosate-free!
Vitamin D drops: I like these especially in winter when I'm not getting enough from the sun, there are all pure ingredients in here, as there is with ALL of their products.
MCT oil: For more energy and to combat brain fog, or when you need more processing power!  Slip a capful into all sorts of foods–it's unnoticeable.  See my video for more on MCT oil here.
Liver detox caps: Helps your liver keep your immune system strong–this is an all herbal formula.
Desiccated liver caps: Because none of us eat enough of this nutrient-dense superfood.
Coconut oil: Best in my popcorn
Collagen powder: No taste, gives a nutrient-boost to my superfood smoothies or in any gravy, soup or sauce–it's the only one that is certified glyphosate-free!  Helps hair, skin, immune system, etc.
Grass-fed gelatin: I use this in my yummy cranberry gelatin that I'm making tomorrow!  Make any flavor your want of homemade "jello" that's good for you!  This has similar health benefits to the collagen, but is used when you want a food to "set up".
My favorite lip balm: It goes on soooo smoothly–I keep one by my desk, by my bed, in my purse and in each coat pocket, not kidding.
For joint health:

 

bovine cartilage—this is sourced from pasture-raised/grassfed cows and it is also the only one certified glyphosate-free!  ***Also read more here about how this supplement has been used successfully to help those with auto-immune issues and even cancer!
…and there's a lot MORE that I haven't mentioned!
***Note that you can still get 10% off products that are not the Perfect brand with the code KOP, such as their cod liver oil!  (Know anyone with anxiety?  Besides the probiotic on sale below, CLO is the first thing I recommend because it helps so quickly.  Read more about that here.)
–> Watch my video with Perfect Supplements here!
---
---
---
Probiotics, K2-7, PRE-biotics, IGG, pet probiotics, & Gluten Away are all 25% off! 
***Two different offers starting NOW
Now through the weekend:  25% off their entire store, time to stock up!!
and
Cyber Monday:  Starting at midnight Monday 11/30-Wednesday 12/2 at midnight, there's a tiered discount, the more you buy, the more you save…
Click here to get 25% off with code KOP25 on the following:
I take this K2 daily and won't stop especially since I had a horrible kidney stone that time!  K2 is the calcium police, it tells it where to go in your body so it won't build up in your urinary tract, in your gallbladder, or in your arteries!  Read more here:  what you MUST know if you take vitamin D or calcium.  (Short story:  if you're taking vitamin D or Calcium you definitely need to be taking K2.)
These are the only probiotics I recommend now, they are NOT like the old lactobacillus probiotics that bothered some people and only had minimal benefits.  These can (and should) be taken WITH antibiotics and change everything in your gut microbiome because they actually make it alive through your stomach acid and to your gut where they need to do their work!  We take 2/day (if you have health issues you should take more) to hopefully prevent chronic disease, because we all know that your gut is where all disease begins. (The science and results with this probiotic blows my mind.)  Read more:  Is your probiotic actually doing anything or are you just wasting your money?
The PRE-biotic boosts the effect of the probiotic and is especially important for those who are already trying to heal a health issue.  (Don't start this until you're been taking the probiotic for a few weeks.)
Their IGG supplement has antibodies that patrol your body for antigens and spring into action when they run into anything that's not supposed to be there, such as viruses, pathogenic bacteria, fungi, environmental toxins, or mold toxins or anything causing inflammation!  When IgG antibodies catch an invader, they bind to it so it can't escape. They neutralize the germ or toxin, so it can't do any damage.
New Pet Probiotic!  Just like we need a healthy gut for a strong immune system, good digestion, lots of energy, and even for preventing anxiety, our dogs need that too!
Gluten Away is for those sensitive to gluten, this is what to take before you go out to eat or anytime there's a chance you may ingest gluten, this minimizes your symptoms and discomfort from the possible exposure.
Don't forget to use the code KOP25 to get 25% off here and stock up!
–> Watch my video about vitamin K2 here.  Learn why taking K2 is vital for heart health, bone health, and so much more.  Also learn about the difference between MK4 and MK7 and why you should never take calcium!
–> Watch my videos about Just Thrive probiotic here:  How JT can help acne and How JT can help with histamine issues and chronic infections and How JT can help with infertility and other women's issues.
–> Watch my video about IGG here:  How does IGG help our immune system fight toxins from viruses, bacteria, mold and more and bring down the inflammatory response in our bodies?!
---
---
---
15% off Safer Skincare & Makeup + Free Shipping on orders over $50 NOW through the weekend!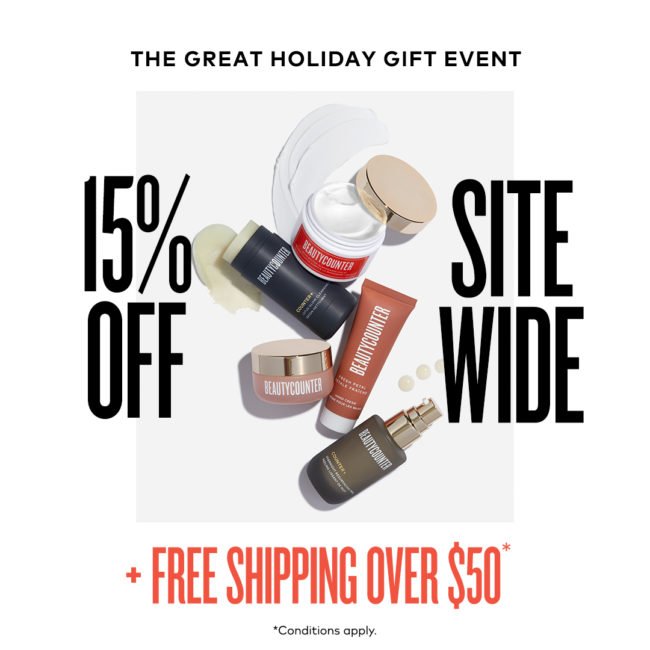 Did you know that in Europe there are 1400 chemicals banned from beauty products and only 30 banned in the U.S.?!!!
Just like our food system is totally screwed up, the beauty industry is just as bad!  I love Beautycounter makeup and skincare because I don't have to worry about what toxins are going in through my or our daughter's skin, our biggest organ!
Right now go here to get 15% off Beautycounter products plus free shipping on orders over $50!
(Note that a few items have already sold out, FYI.)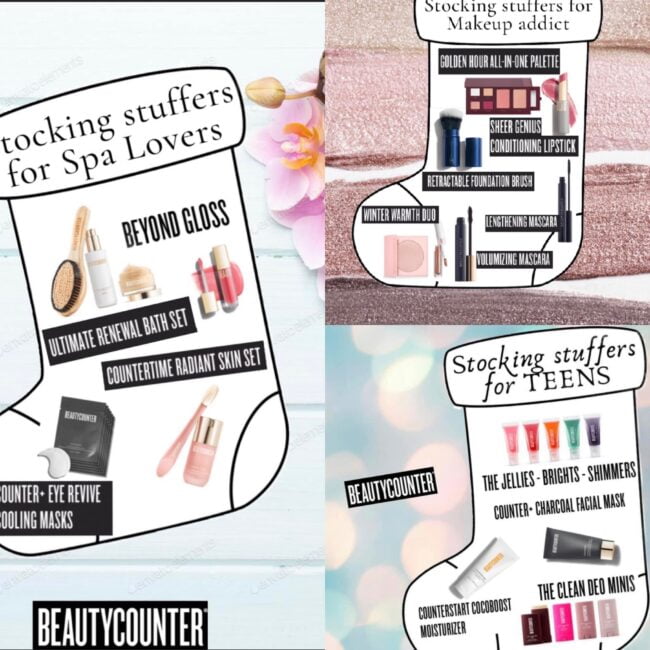 Do you have friends or family who would like to try some of this SAFER makeup and skincare?  
If so I'll get you your own link and you can earn 5 free and 5 half-off products!!!  Just email me:  [email protected] and so I'll see it more quickly, put in the subject line:  SEND MY LINK.  🙂
---
---
---
I just ordered 60 of these Paleo Valley Grassfed Meat Sticks–20% off!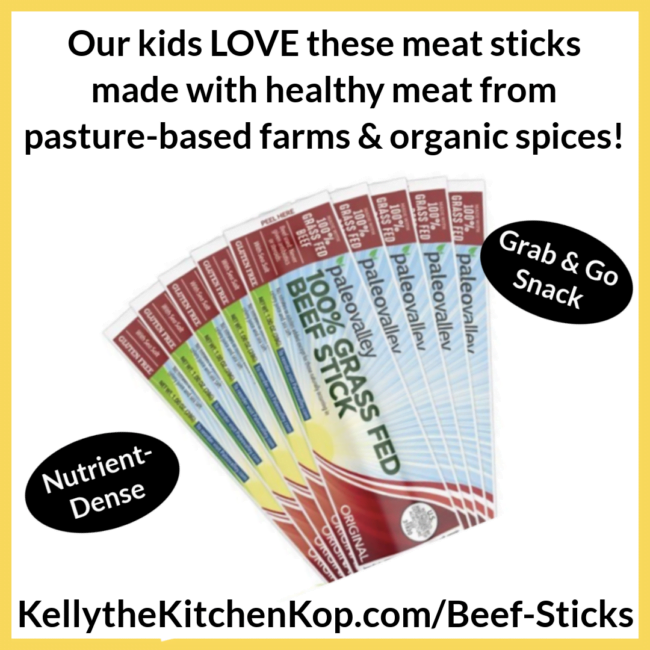 I love keeping this nutrient-dense snack on-hand.  Kasey can throw one into his lunch when he goes to his homeschool building, or into his soccer bag for after practice.  I toss them into my purse, or take them in a travel bag.  Our kids' favorite flavor is teriyaki, by the way, but I also got some jalepeno sticks, because I like a little bite.  🙂
Every product is gluten free, grain free, soy free, dairy free, non-GMO, and shelf stable!  "With such high quality ingredients we didn't want to degrade the product in the processing. While most snack stick products contain a health-damaging ingredient called encapsulated citric acid, we naturally ferment our sticks which results in a delicious, shelf stable product with the presence of gut-friendly probiotics."
(By the way, my kids didn't like the turkey sticks, but LOVED these beef sticks.)
Go here to save 20% on these delicious and so good-for-you meat sticks with the code BFCM20!
---
---
---
Get deals on Sauna Space saunas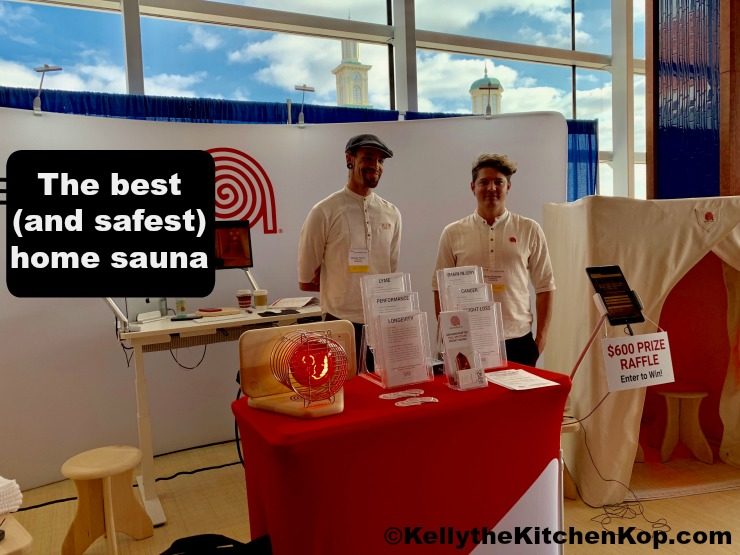 Have you been thinking of investing in a sauna?  If you have an auto-immune condition, pain, inflammation, or any health issue, you may want to consider this to help your body detox and heal.  
Click here to take advantage of their sales! USE KOP for an extra 5% savings!
20% Black Friday Discount, Thursday-Friday 11/26-11/27*
10% Discount, Saturday-Monday 11/28-11/30*
Cyber Monday: in addition to 10% Off, Get a Free Photon with Purchase of a Luminati or Faraday Sauna, Monday 11/30*
–> Learn more about Sauna Space in the video at this link or find more info here.
---
---
---
Save 50% on this Freezer Cooking Class and Packed Lunch Class!
Cara is a good friend of mine and she has 50% off her products right now with the code BLACKFRIDAY, check them out:
---
---
---
Plant Therapy Deals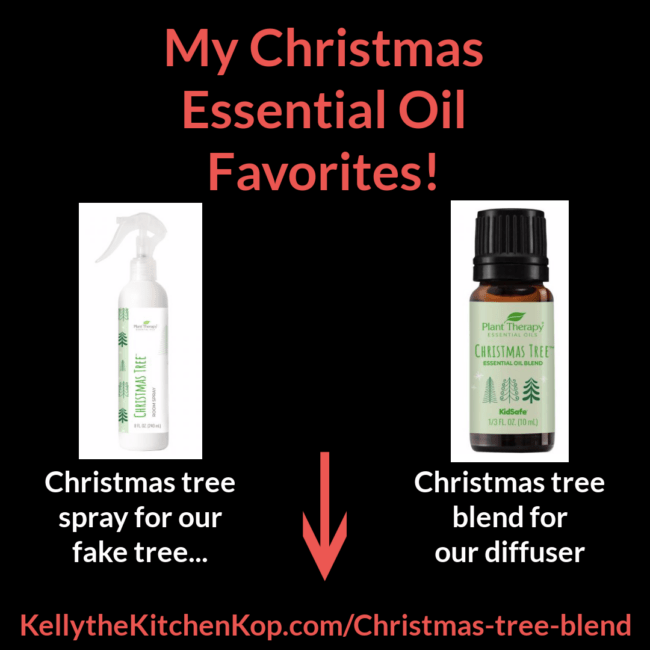 Click here to check out the Plant Therapy specials.  
They will change each day.
Read more about why I love these oils.  (My favorite this time of year is the Christmas tree blend!  I just ordered the Christmas tree room spray next to spray on our fake tree!)
---
---
---
15-25% off Defender Shield Products plus free shipping starts NOW
DefenderShield has so many great products now to block harmful radiation from your devices:  a running band, a pregnancy protecting band, a protective lap blanket, new security/travel pack AND wallet cell phone cases that also hold credit cards.
Right now you can get 15-25% off PLUS free shipping here with the code SUPER2020.
When I bought my new iPhone, I had my DefenderShield case before I even had my phone, our kids have these too, that way I don't have to worry if our son has it in his pocket, etc…  It's a way to protect yourself and your loved ones from radiating Electromagnetic Fields (EMFs) while on a laptop, tablet or a cellphone.  I also use my laptop pad constantly and have one for Kasey now that so much school is on the computer.
More and more studies are showing that our constant exposure to the devices we're all so dependent on can cause numerous health problems.  DefenderShields are specially made with materials to block, divert and absorb dangerous EMFs.
CLICK HERE to see all of their products.
---
---
---
Organic Bone Broth sale starts NOW
Yes, making bone broth is easy, but I love having this broth all ready to go in my pantry for those times I've run out of my freezer stash.  Made with grass-fed beef bones and organic, pastured chicken bones, here is a nourishing, shelf-stable alternative to homemade when we need it or when you're out of freezer space.
Click here to get up to 30% off BONE BROTH + Free Shipping through 11/30/20
---
---
---
Dental Care Deals start NOW
Check out this deal from Ora Wellness! 
Will & Susan at Ora Wellness are great people, and I love supporting their business when they're doing so many things right!  Check out their early Black Friday sale!  Their toothbrushes are my FAVORITE and all we use.  I also love their Healthy Blend drops for brushing.
---
---
---
MORE:
---
---
---
HAPPY SHOPPING FRIENDS!
---
---
---
Got questions I can help you with?
As always, if ever there's anything I can help you with, I'll personally answer all Krew Member questions. Just sign up here for free if you haven't already (there's lots of helpful lists, cooking videos, and a grocery store cheat sheet for members) and then email me your questions: [email protected] — that'll come straight to my box. 🙂
Did you know I updated and greatly expanded my book?
I must say, it's SO MUCH BETTER now!
Get it here:  Real Food for Rookies.