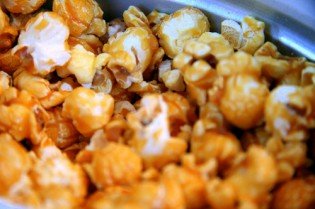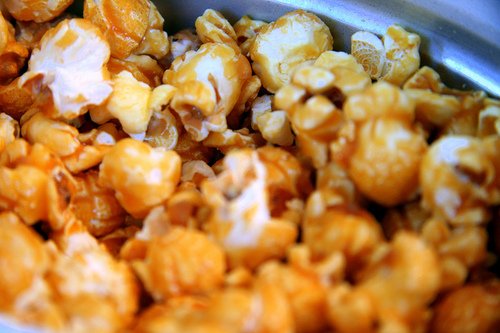 Organic Caramel Corn Recipe
If you love buying bagged caramel corn, you need to try this!
Instructions
Preheat oven to 300*.  Make one batch of popcorn.  Toss in the nuts if desired.  Put butter, sugar, and maple syrup in a small saucepan. Add a pinch of sea salt.  Heat the mixture on medium high. Be sure to keep stirring. Bring to a boil and allow it to boil for 2 minutes, without letting it burn!  Pour over the popcorn. Using a large wooden spoon, gently stir the popcorn until all of the pieces are coated.  Spread the popcorn onto a buttered cookie sheet and bake for about 15 minutes.  Enjoy!
Store leftovers in an airtight container.
Recipe by Kelly the Kitchen Kop at https://kellythekitchenkop.com/better-than-garretts-caramel-corn-and/