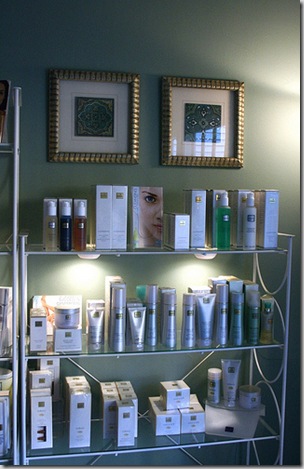 I've got another bare-bones honest post for you today…
Thank you to Nancy who recently sent me this sweet email, and when my answer to her got very long, I realized it would make a good post…
"Kelly, Last month I attended the Weston Price Conference. I was able to get to see you there and I noticed your hair was more blonde than it is in your blog picture. I thought it looked nice, and it made me feel better about the possibility in the future that I could color my hair. I'm hoping that you could do a blog post on enhancing our looks with safer products. Would you care to share some of your beauty tips?  What makeup you use or hair color products you use? I know this is not a food related question but I feel like you have done a good job of representing eating the traditional way and it was so encouraging to see how healthy and pretty you looked in person, so maybe you could share some of your tips!    Thanks."
Hi Nancy, well aren't you a big sweetie?!  Your question made me laugh because before the Weston Price Conference in November I got my hair lightened (I usually do it once a year in November for a "pick-me-up") and when I had it done I asked the gal not to make it "too" obvious, because I didn't want the all-natural people at the conference to be appalled that I used bleach on my hair.
So now the secret is out, don't hate me everyone!
Besides that my only tip is to eat lots of healthy fat!  I truly think that will help all of us in a variety of ways as we age.  (What do you think, do you agree?) I'm NOT good about my hair and skin products yet.  I'll go in streaks where I'll think, "I've got to get organic shampoo, otherwise all those nasty ingredients are going right into my scalp!"  I pay the big bucks a couple of times, then I'll go backward and think, "I can't spend that much on hair stuff!"
I don't use much make-up at all (although I really should use more to tone these freckles down), and what I use is your basic over-the-counter stuff.  (Below is a link with more about the products I use.)
So now is where all of you, my Reader Friends, jump in and tell me that the crap I put in my hair and on my skin is no better than the crap we're avoiding in the junky foods.  So you'll convince me I have to do better in this department.  OK, but realistically, we can't afford to do it all, and food still takes priority.
How about this:  comment below and tell me, if you had to pick ONE THING you think I should do FOR SURE, what would it be?