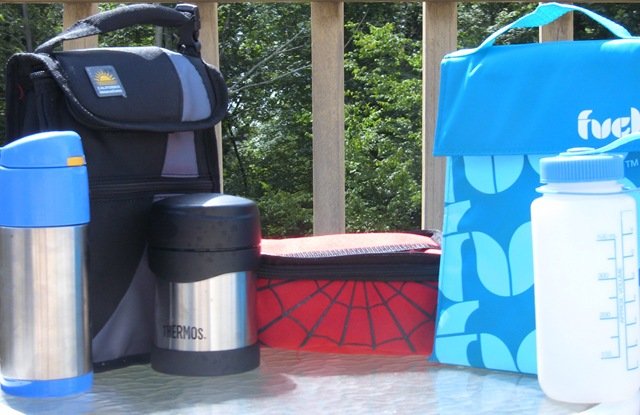 Yes, it's sad, but we're down to the last couple weeks of summer and the back to school countdown.
I hope you've enjoyed your summer as much as we have – we took a few small family vacations and did some fun outings with friends here and there, and also had a lot of much-needed downtime, too.  (Oh, and did you read about our son's dream birthday vacation?!)
But alas, it's time to start thinking a bit about fall schedules and new routines. Maybe you'll even want to implement some healthier habits with the start of this school year.
If so, here are some lists to help get your brain rolling…
Healthy School Lunches – try to avoid hot lunch if at all possible!  On the rare occasion that they want hot lunch, I take a breath and let them, but thankfully it's not often.  To make things easy, we stay in the habit of making lunches the night before.  Even our kindergartener made her own lunch – they can do it if you just take the time to teach them. (I always check it, though, obviously!)  I just decided that each year a couple weeks before school starts (yikes, I can't believe that's NOW), I need to sit down with the kids and go over this list (and the links and comments there), ask what their ideas are and what they'd like to take in their lunches, and then I can shop and be ready to go that first week of school.  🙂
Our Version of Fast Food – we all know how crazy school nights are with homework and activities, these ideas can help you avoid the temptation to zip into the dreaded fast food joints.
Here's my Real Food for Rookies book to help you know which foods to avoid and what their Real Food alternatives are.  Many have told me that they want to buy better foods, but are confused as to what they are. Hopefully this will become your "go-to guide" to help you quickly and easily plan meals and work your way through the grocery store aisles.
Share your keep-your-sanity tricks for the school year in the comments!