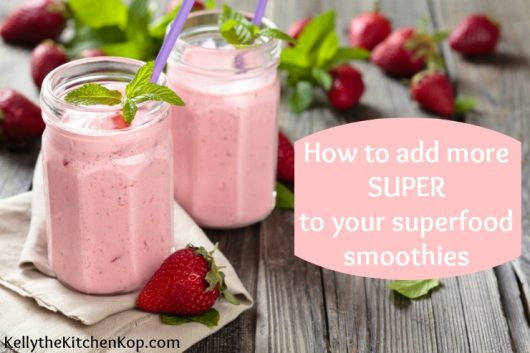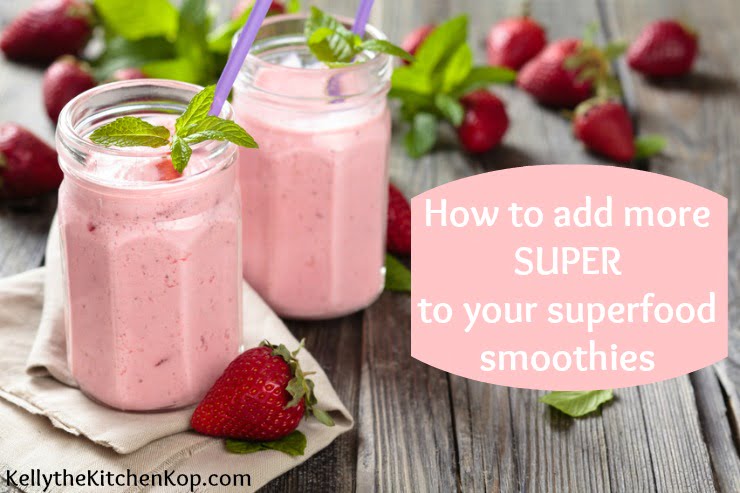 Superfood Smoothies
Yield 1 blender full, several servings
Ingredients
Add in any or all of the following, whatever you have on-hand, seriously you can't screw up these superfood smoothies!
***I've added two specific recipes for you further below.
I've bolded the ingredients below so you can just scroll through to see your options, but with smoothies, or meal replacement shakes as many call them, you just see what's in your fridge or freezer and throw it in...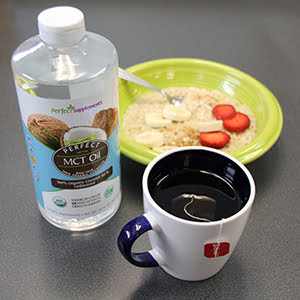 Instructions
Blend up your superfood smoothie and enjoy!
I'll usually pour these into fancy glasses for the kids, and with the leftovers, if there are any, I'll make popsicles so they can have a healthy treat anytime.  (I use these inexpensive popsicle makers.)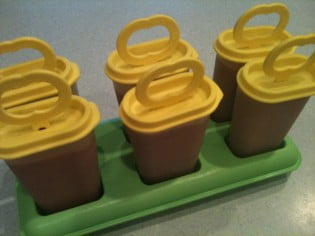 With so many different nutrients and healthy fats, these certainly are superfood smoothies, but they taste like ice cream!
Recipe by Kelly the Kitchen Kop at https://kellythekitchenkop.com/add-more-super-to-your-superfood-smoothies/