Welcome and Get Your Free Guide Here…
Also here you'll find a Kitchen Kop Q & A
and
I'll Answer YOUR Questions!
Thank you for signing up for more from the Kitchen Kop blog, I'll be in touch soon.  How often will depend on which email frequency you chose when you signed up.  🙂
There you'll find the entire first chapter of my new book, Real Food for Rookies.  (Or click here to get the entire book.)
—> Here are the free printables available so far:
How to Get Rid of Head Lice Naturally
How to Nontoxically Eliminate Bed Bugs
Top 25 Simple Ways to Boost Your Health with Apple Cider Vinegar!
BRAND NEW:
Real Food Time Savers
How to Afford Real Food
Homemade FAST Meal Ideas
Real Food Snack Ideas
Scroll down to start off with a blog sampler:  a Q & A and a few popular posts…
In the meantime, is there something you're looking for on the site?
First try this:  Search online for the word you're looking for with the words, "Kitchen Kop".
For example if you type in "Kitchen Kop mayo", the first hit will be my homemade mayo recipe.  If that doesn't work, try the search box here on the blog (upper right on the home page).  If that doesn't work try my archive page, or at that point, just email me so I can help, and I'm sorry for all the trouble!  Kelly@KellytheKitchenKop.com.  I've been working on making my site more user friendly, but I'm not all the way there yet.
More details on how to find things on the Kitchen Kop blog are located at this link, where it's all explained in more detail.
If there's a question I can try to answer for you or an issue that you need help figuring out, please feel free to email me: Kelly@KellytheKitchenKop.com.
Be patient though, as my inbox gets overwhelming at times.  If you need a quicker response, go to my Facebook page and message me there.  I'll answer you if I'm able, and/OR I may post your question (anonymously) and ask for feedback from my super smart reader community.  I learn a lot from all of you!
Learn more about me here, and I look forward to seeing you around,
Kelly
p.s.  Don't forget to check out the Q & A's below!
 
Q & A #1: Suggestions For Constipation (Great way to begin, right?)

Q: From Tammy: "Kelly, what do you tell people to do for constipation? I don't know what's wrong with me, but I haven't been able to 'go' regularly for years."
A: Just recently a friend of mine was having the same problem, so I updated this post for those with digestive issues and sent it to her. Within TWO days she was able to go to the bathroom and she has gone every day since.
Q & A #2: Help for migraines and anxiety?
Q: From Jane: "I've suffered from migraines and anxiety for years and am tired of taking medicine that's supposed to help, but instead has numerous side effects.  Any advice for me?"
A: My biggest advice is to take it from someone who has been there.  My friend, Jill, wrote a guest post on this topic that I know will help you:  20 Tips on Fighting Anxiety, Depression and Exhaustion Naturally.  Good luck!
And here's one more on how to prevent migraines and what to do once one has already set in…
Q & A #3: Recommendations For Sore Throats?
Q. From Jo: "Kelly, Do you have any recommendations for sore throats and belly aches caused by drainage? I know this sounds bad, but the one thing that's quick and easy for my tummy is McDonald's; however I just listened to a microbiologist this morning that said a can of soda will suppress your immune system by 95% for up to 5 hours, so I guess I'll be getting a lemonade! Not sure if it'll make that much of a difference – sugar is the breeding ground for germs! I've ordered the powder probiotics from your link for my husband and me and also for our little ones, but I haven't invested in anything else, still trying to do my research. I'm a little timid about the colloidal silver and trying to decide if we really have use for it, I may go for the tea tree oil instead. I think the next thing I may go for is the fermented cod liver oil, but again, trying to decide what our family's use for it would be – is it an immune booster? That's what we're really needing right now to fight staph infections. Can you recommend any other immune booster supplements or foods/recipes for a newbie? Thanks so much! Jo"
A: Fast food is the WORST thing, no matter if you're getting lemonade or pop or whatever it is there. There are so many mystery chemicals and junk in fast food that cooking at home is important, even if you're cooking fast things. Also, here's a post for you to check out with home remedies for a cold or ear ache and how to avoid colds, flu, infections and antibiotics. There are many suggestions there for building up your immune system, and yes, fermented cod liver oil is a big part of that! Be sure to read the comments there for loads of good information.
Q & A #4: Recommendations For Sea Salt?
Q: From Lycette: "So can you tell me what sea salt do you recommend?
A: Lycette, I buy this Sea Salt.
Q & A #5: Is Beer A Fermented Drink?
Q: From Jim: "Is beer a beneficial fermented drink like kombucha or kefir soda?"
A: Julie from Cultures for Health answered this question in the comments of one of my posts a while back, here's what she said: Fermentation refers to "an enzymatically controlled anaerobic breakdown of an energy-rich compound" (according to Merriam-Webster) so many foods, including beer, definitely qualify. There are different types of fermentation though. For example beer is normally fermented using an added yeast. This is different from something like lactic acid fermentation which is how foods like yogurt, kefir, sauerkraut, etc. are fermented. So beer would be a great deal closer to bread made with commercial yeast than it would be something like sourdough.  Normally when we talk about the benefits of fermenting our foods, we are discussing lactic acid fermentation which results in lots of beneficial yeast and bacteria. Beer is a bit different but certainly the process has its benefits in terms of breaking down the grains, etc.


Popular Posts!
How I Got Lazy and the 5 Ways I've Committed to Real Food
Have any of your real food and healthy eating habits slipped a little?  If you're like me, you may have gotten lazy here and there, and it's time to get back on top of things again!  Read More
___________________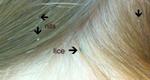 How to Get Rid of Head Lice Naturally!
Do you fear your kids coming home with head lice like I did? Do you wonder how to get rid of head lice naturally, without having to use those dangerous chemicals on your kids?  Fear no more, I've got you covered. I fought head lice and won! Read More
___________________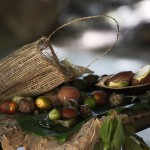 Natural Remedies
Natural remedies made at home from natural ingredients are catching a lot of attention lately due to their very nature:  simple, no side effects, no chemicals, inexpensive, plus the pleasure of being able to cure yourself!  Read on for how people are using these homemade methods in their day-to-day lives to stay fit and healthy. Read More
___________________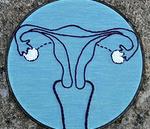 Reproductive Health Articles
Many topics are covered here: The Dangers of the Birth Control Pill, Warning: Hang on to Your Uterus, also How to Naturally Treat Heavy Bleeding and/or Fibroids, Is it Safe to have a Vasectomy or to get Your Tubes Tied?, the Pain of Low Libido with 10 Solutions, and much more! Read More
___________________
The *True* Cause of Heart Disease
Do you still have loved ones who are avoiding butter to "protect their heart" or because their cholesterol is high?  Even worse, do you have friends or family taking statins? Read More

Popular recipes!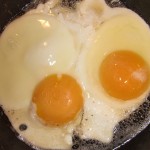 10 Healthy Breakfast Ideas
This one is still the most popular post at the blog!  Hopefully there will be some new ideas here to help you! Read More
___________________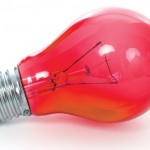 Recipes, Meal Ideas, Kitchen Tips
A complete index of all the Kitchen Kop recipes in one spot. Read More
Useful links:
Let's Hang Out!