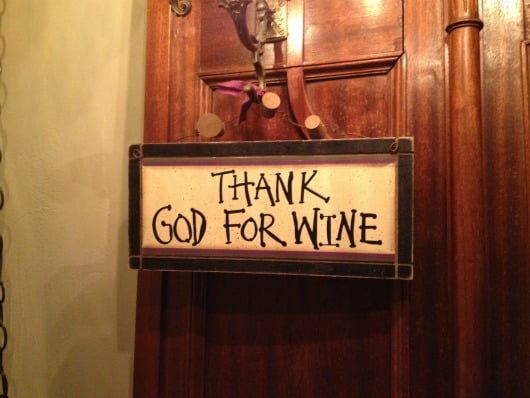 Today while running errands I heard a radio program talking about a family deep in debt. I came home to a message on my machine from a friend in need of prayers for her Mom, who was just told she has about a year to live. I waved to a friend dropping her kids off at school today who is a single Mom. I spoke to Kent's Mom the other day about going to visit her husband in the nursing home on their 46th anniversary – he has early-onset Alzheimers. I know of two different marriages right now that are struggling. I could go on and on, and I'll bet you could, too.
Where am I going with all this and what does it have to do with health and nutrition?
I want you to know I realize that for many of you, trying to eat healthier is the least of your worries right now. Maybe you're carrying a major load on your shoulders, or maybe you have many "smaller" issues that make you feel beaten down on a daily basis. (How I feel as a Mom some days.) I want to give you hope and maybe a little peace today, too.
All you can do is all you can do
When it comes to what you're eating or feeding your family, just do the best you can, and don't beat yourself up over the rest. Maybe you could implement some ideas from the Rookie Tips post and leave it at that for now. If you think you can handle more, great, but if your life is more about survival these days than anything else, I doubt issues like trans fats and genetically modified organisms are real high on your radar at the moment. Later, when things calm down, you can add more healthy habits. Until then I hope you'll just keep reading and learning, so when you're able to do more, you'll be ready and have the knowledge to do it.
It's all a process!
Remember this is all a journey anyway. Maybe some people who have been doing this for many years have a better handle on eating and living healthy than others, but I think most people are like me and still have their share of "Dark Secrets".  Even those with fairly stable lives at the moment still can't change everything at once, and it's easy to get overwhelmed with all this at times. Whether your current struggle is a not-enough-time issue (that's my own biggest struggle at the moment, and I'm thankful it's not something worse), a financial issue, a health issue, an emotional issue, whatever it is and no matter what is going on in your life, don't panic if you feel like you have a long way to go in the area of nutrition. You're not alone, and if you're concerned enough about your health to even be reading this, you're way ahead of most people already!
Most importantly…
I will pray for you. Whoever and wherever you are right now in this world, God can hear me and He knows I'm coming to Him for you. I'll pray that you're able to hang in there as you get through whatever is weighing you down today, and that you have a peaceful heart even in the midst of your struggles. I have never dealt specifically with whatever is causing you pain right now, but I have had some difficult times in my life. I've learned to let God help me through those times and feel peace from Him. (Check out my other blog, "Christianity 101".) He's a considerate God, He doesn't barge into your life without being asked, but the moment you take that step, He's ready to flood your life with love and peace, and the courage to face whatever life brings you.
More that might help:
Cod liver oil and vitamin D is great to help ease stress and depression symptoms – often people get "winter blues" and these help that!